Thibodeaux Dance Studios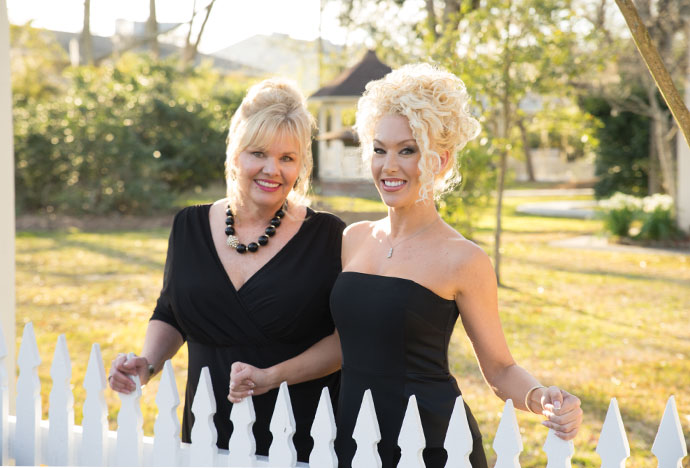 WITH A PROFESSIONAL DANCE resume that includes some of the hottest shows across the globe, it would seem that Michelle S. Thibodeaux was born to dance. Or, more accurately, Michelle was practically born dancing. Only months after she was born, her mom, Sharon, returned to dancing as a way to exercise and lose extra baby weight. Before she could even walk, Michelle was already accompanying her mom to classes. As Michelle grew from infant to toddler, the Thibodeaux Dance Studio grew from idea to reality. Now, as the studio prepares to celebrate its 35th anniversary, mother and daughter reflect on an incredible journey that includes 35 cities in five continents.
Sharon explained how the studio came to be. "I was a stay at home mom with a small child when the idea of starting my own studio began to take shape. Dance had been a passion for the majority of my life and I thought teaching might be a way for me to supplement our family income. My husband, Joe, encouraged me from the very beginning. The first studio was opened on the West Bank and later moved to Chalmette after my son, Brad, was born. Not only did he convert our garage into a dance space and take on the accounting functions, he was also our biggest marketing tool. He would tell friends and co-workers about the studio and get them to sign their kids up for classes."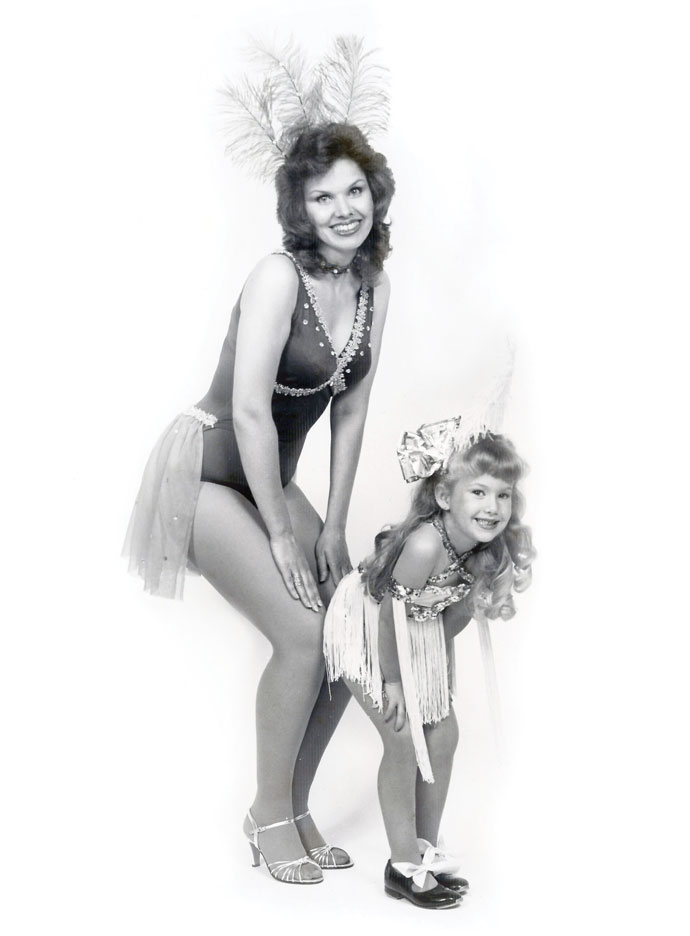 In 1981, the studio had enough students for its first recital. Six-year-old Michelle made her stage debut with her teacher and mentor—her mom. It became a tradition the two would share for almost two decades. Michelle danced at the studio and helped teach classes during her teenage years and into adulthood. She also became involved in performing for college teams, including Nicholls State University, University of Southern Mississippi and Tulane.
"It became obvious that college was not the right fit for me," Michelle said. "The time was right to chase my dream as a professional dancer. I had danced my whole life but realized I had never danced for myself. I said goodbye to my family and my home, and moved to Las Vegas. Within three weeks, I had my first professional dancing job at Harrah's."
That job inevitably led to others. Michelle said one of the reasons for her success was training and technique in all disciplines of dance. "Producers liked that I was well-rounded. I was versatile and could adapt to a variety of dance styles."
She often performed in two different shows during the week, meaning she sometimes danced three times each day without a single day off. Her steady, consistent work not only allowed Michelle to purchase her first home in Las Vegas one year after moving there, it also allowed her to branch out internationally. She had established herself to the point that she was able to leave a job for a specified period of time and reprise her role upon her return.
In 2000, Michelle auditioned for her first international show. She was chosen from hundreds of girls for the role in Jason Burn's Magic Show, based out of Tokyo. Without any experience in traveling outside of the U.S., Michelle found herself immersed in a completely different culture for four months, working in 14 professional shows, and loved every minute of it.
Over the next few years, Michelle went on to perform in shows in over 35 different countries. "I was fortunate to be able to travel the world doing what I love. It was a dream come true," she said. "But living out of a suitcase for months on end, tending to a grueling rehearsal and performance schedule can certainly take its toll. Just like I knew when it was time to spread my wings and move to Las Vegas, I knew it was time for me to return home when my father became ill."
Michelle's family, residents of St. Bernard where the studio was also based, evacuated for Hurricane Katrina. They were never able to return to their flood ravaged home. After living at Michelle's home in Las Vegas for a few months, Sharon and Joe decided to rebuild their lives, and their business, on the Northshore while also reopening their studio in Chalmette.
"My parents had to endure so much. Personally, I wanted to be home with them and help put the pieces back together. Professionally, I was ready to transition from the field of professional dance into the choreography and education arenas," Michelle said.
"It was a great opportunity to bring real-life dance experience to a new generation of students," she continued. "I know what it is like to audition for jobs. I know what it takes—technically, physically and mentally—to succeed in the competitive world of dance."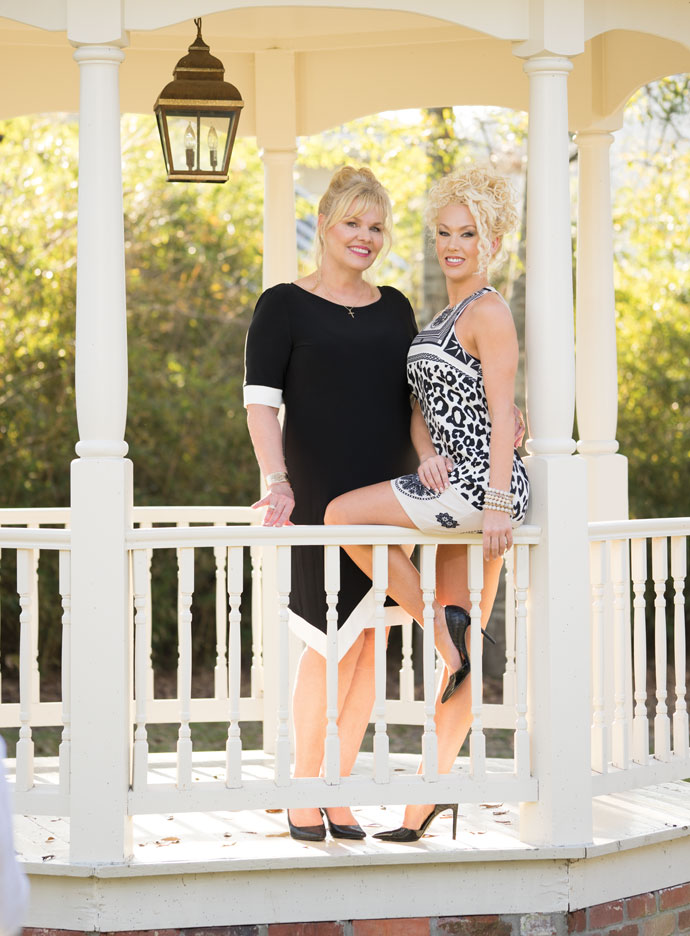 In honor of the studio's 35 years of success, next summer's 2017 recital will include commemorative dances with former students and teachers. Alumni interested in participating should contact the studio for additional information. "We want to honor our past while looking forward to our future," Sharon explained.
Although they lost their beloved patriarch a few years ago, Sharon, Michelle and her brother Brad (who serves as the studio's accountant) continue to honor Joe's legacy. Founded as a way for Sharon to teach while spending time with her children, the studio has now come full circle. Mother, daughter and son are once again spending time together, sharing their passion, and inspiring that passion in others.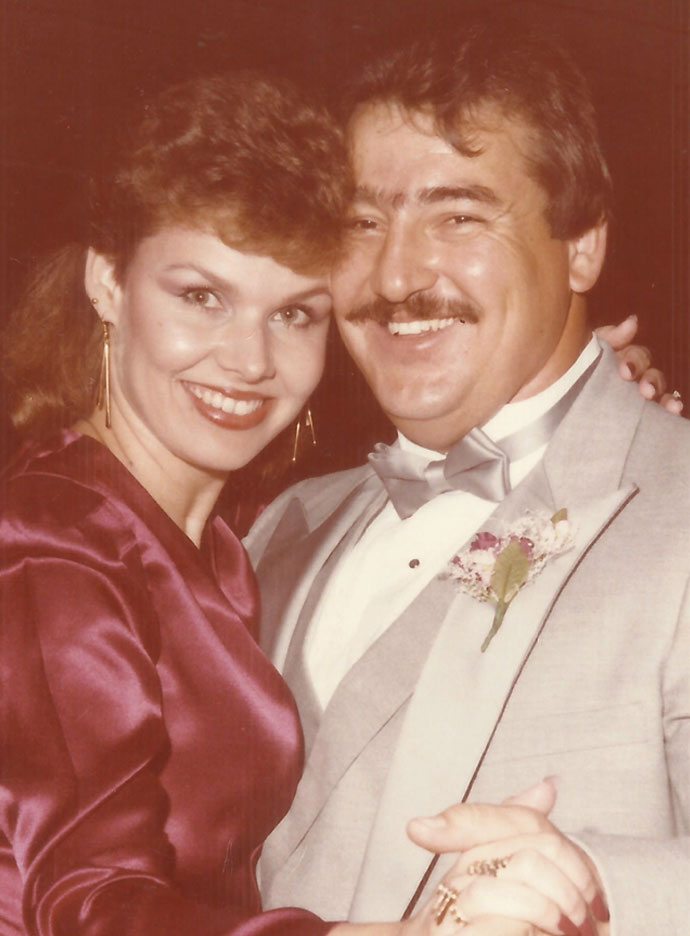 Thibodeaux Dance Studio is located at 2040 Hwy. 59, Suite H in Mandeville, 504-909-3223 and 2001 E. Judge Perez Drive, Suite 203 in Chalmette, 504-884-1331. For more information visit Thibodeauxdancestudios.com. Thibodeaux Dance Studios offer dance lessons for all ages in a positive and nurturing environment. Classes for beginners to experts are offered in all styles of dance including contemporary, lyrical, tap, ballet, point, adult dance, acro and hip-hop.