Signs of Service
SUMMIT FUNDING has experienced tremendous growth since entering the Northshore market in October 2013. Under the direction and management of mortgage veteran Stephanie Weeks, the privately owned residential mortgage company recently opened a second Louisiana location in Baton Rouge.
With a philosophy based on exceptional customer service and a goal-oriented work ethic, Stephanie credits her Operations and Sales Teams for Summit's phenomenal success. "We take service to the next level. Creating a happy customer is not enough for us. Our goal is to create raving fans." These phenomenal women I work with make it look easy but it is all due to their hard work and dedication.
Stephanie explained that each and every member of the Summit Team performs a key role in providing an exceptional experience.
"We have the ability to process, underwrite, fund, close and service loans all in house. We work with clients every step of the way, from the initial application and preapproval, all the way through closing and beyond. Our goal is to create customers for life"
There are a total of 15 staff members between the two Louisiana locations, soon to be 17, and each is critical in making the loan process work efficiently. Making the loan process run smoothly from contract to close, the  Summit Team uses weekly status calls with each client to make sure everyone is kept abreast of the status of their loan.
"When clients trust the process, good things happen," she said. "We make sure all of the paperwork, information and requirements are gathered up front to save our clients' time and effort. That's why we work with them to get approvals on the front end. It saves heartache on the back end—and prevents our clients from falling in love with a home they cannot afford."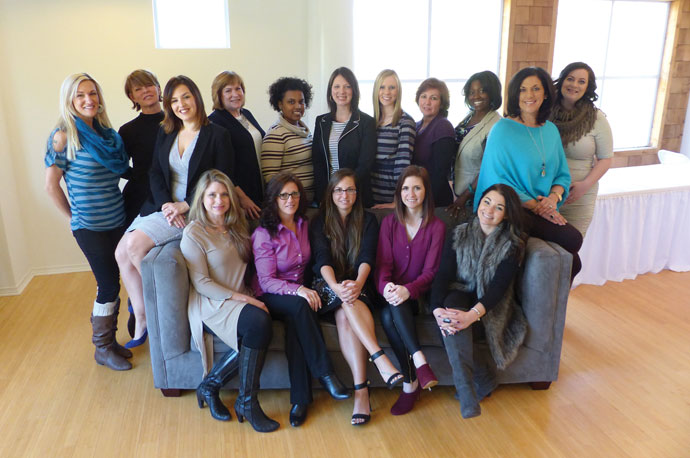 Summit is a direct endorsed seller/servicer of Fannie Mae (FNMA), Freddie Mac (FHLMC) and Ginnie Mae (GNMA), as well as one of the only local lenders to partner with the Northshore Housing Initiative Community Land Trust. NHI is a non-profit community organization that makes the dream of homeownership an affordable reality for qualifying individuals and families. "It is another example of our commitment, not only to our customers and employees, but to the local community as well," Stephanie said. In addition, Summit also offers other grants and a number of loan products to fit borrower's needs.
Since Stephanie is an advocate for giving back, she is also about to release a brand new book in which she teaches borrowers and home buyers the secrets to getting a great mortgage and avoiding costly mistakes. "I've closed over 300 million dollars in mortgage loans during my career, and I want to share my experiences with borrowers so that they can avoid some of the many heartbreaking mistakes I've seen over the years," explains Stephanie. The preliminary title of the book is Breaking the Mortgage Code and is expected to be released by May 2016. The book will help Stephanie move in the right direction to meet her goal to "Change the world, one loan at a time."
In following with this theme of giving back, Stephanie and her Team at Summit Funding are actively giving back to the community in a number of ways. Outside of work, one organization near and dear to Stephanie's heart is the Deaf Action Center North Shore, Inc. Her involvement with the Deaf community began in college when she started babysitting for a Deaf child. After learning rudimentary American Sign Language (ASL), Stephanie invested in books and videos as part of self study, and eventually took courses at Delgado and UNO, and even petitioned for ASL to be part of the foreign language program at UNO. Post-graduation, her advocacy work continued when she began teaching her daughter, Madeline, sign language as an infant.
Three years ago, Stephanie became actively involved with the Deaf Action Center, donates monthly for birthdays in lieu of gifts and now sits on its Board of Directors. Her goal is to raise awareness and funding for the organization to continue servicing the Deaf community in our area. The Deaf Action Center's service area includes the parishes of St. Tammany, Livingston, St. Helena, Washington and Tangipahoa. The organization provides interpreting, instruction, equipment, advocacy and support
services for deaf individuals and individuals with hearing loss. Devices such as amplified telephones (with volume adjustment), alarms and doorbells (ringers that connect with light switches and/or bed shakers), and hearing aids for qualifying senior citizens are all part of the Deaf Action Center's efforts, with support from Louisiana Commission for the Deaf (LCD) to enhance communications. Spring blossom photo shoots in Central Park are very popular https://vladletophotography.com/central-park-photographer/ for good reason. The brief window for blossoms is a bit of a moving target but late April is a pretty good!
The Deaf Action Center also works to empower individuals—often at its own expense—through workshops and social activities. It will provide interpreting services for pro bono legal advice programs such as the Southeast Louisiana Legal Services' "Ask a Lawyer Day" and provides advocates for school assessment conferences and Individual Education Assessments (IEPs) as requested.
Director Brittany Welch took over the reins of the organization in 2015 after being on staff there for nearly three years. As a Deaf individual who began losing her hearing at 12 years old as the result of medications following a car accident, Brittany brings a unique perspective to the organization. Using many of the services, workshops and support from the Deaf Action Center, Brittany has grown both professionally and personally.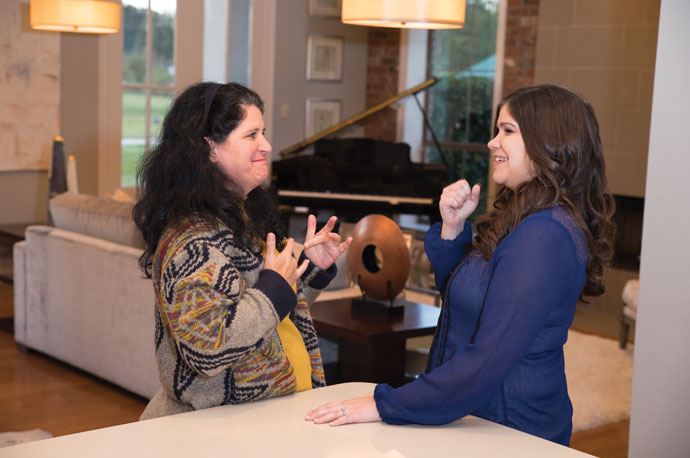 She joked that being Deaf has not only provided her with a career path she enjoys, it also provided her with a husband! Brittany was introduced to her husband David by a mutual friend in 2009. The couple married in 2014 and are now expecting their first child.
With additional outreach and awareness through Stephanie and Summit Funding, Brittany hopes the Deaf Action Center will soon be able to underwrite the cost of interpretation services for personal events such as funerals and weddings. "To be able to participate fully in a family celebration is something that most of us take for granted," Stephanie explained. "It is unfortunate that interpretation services for these types of events often mean an out-of-pocket expenditure for Deaf individuals. We would love to receive financial support from the business community to be able to ease some of this burden."
Deaf Action Center North Shore, Inc. is located at 19352 N. 2nd Street, Suite 2 in Covington. For more information, you can call 985-892-2581. Summit Funding, Inc. Covington is located at 109 Innwood Drive, Suites 1&2 in Covington, LA 70433. Stephanie Weeks, Branch Manager and Sr. Loan Officer, NMLS ID# 97116, GA Lic# 4396, can be reached at 985-635-4696, sweeks@summitfunding.net or www.summitfunding.net/sweeks 109 Innwood Drive, Suites 1&2, Covington, LA 70433, Branch NMLS ID# 1123203, Summit Funding, Inc. NMLS ID# 3199. Summit Funding, Inc. is an equal opportunity lender.