A Natural Balance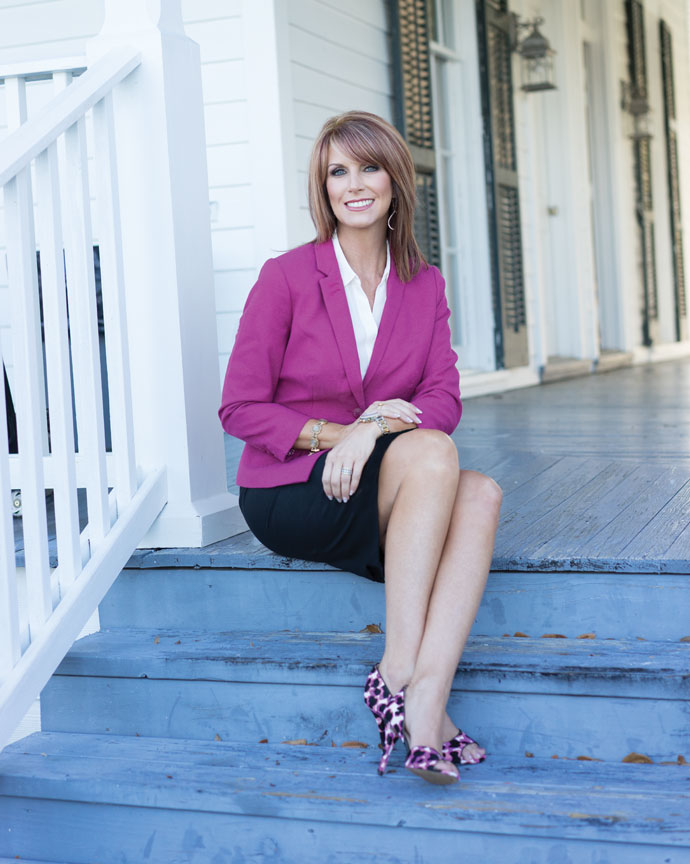 IN ORDER FOR the Tchefuncte River to thrive, the natural balance within its delicate ecosystem needs to be restored. Just like this beloved river, achieving balance is something that Shawn Catalano, Executive Director of the Tchefuncte River Foundation (TRF), strives for each and every day.
Balancing her busy schedule as a wife, mother and Business Development Manager for Keystone Engineering's Mandeville office, is a feat in and of itself; when you add running the non-profit TRF to the mix, her balancing act becomes much more precarious.
Shawn was born and raised in New Orleans, graduated from the University of New Orleans with a B.S. in Electrical Engineering and a M.S. in Engineering Management. She and her husband Kyle Catalano currently reside in Madisonville. Together they have four sons: Branden Keller (19), Justin Keller (18), Ethan Keller (12), Haydon Keller (10); and one daughter, Kyley Catalano (18).
Preserving the Tchefuncte River became a priority after the couple discovered that a familiar sandbar had eroded away. Over the last six years, Shawn and Kyle, who is the President of TRF, along with TRF Vice President Jay Blossman, have taken up the mantle to protect and restore one of the Northshore's most treasured natural resources.
"We had no experience with creating, funding or running a non-profit foundation, but once we realized that there was no organization in place to protect the river, we got up to speed pretty quickly," Shawn explained.
The couple held its first fundraiser in February 2011 at Morton's Seafood. "Any trepidation we felt about the undertaking was eliminated after that event. The support we received from Madisonville residents and the entire community fortified our decision to move forward," she said. "The event did more than increase the awareness of coastal erosion and storm surge on the north side of Lake Pontchartrain—it ignited a passion for people to actively participate in preservation efforts."
The first order of business, in addition to creating the 501(c)(3) organization, was the commissioning of an environmental assessment to identify specific action items and assess costs. Shawn and Kyle realized very quickly that the focus could not be centered on the sandbar. Without cleaning up and removing derelict boats from the river, fortifying the riverbanks and constructing a breakwater, the sandbar would not be sustainable.
"Just as we were facing a larger environmental issue, we were also facing a larger cultural issue," Shawn said. "The Tchefuncte River has shaped the entire area—influencing our cuisine, our recreational activities and our economy," she said.
Luckily Shawn's technical background in engineering and Kyle's experience in real estate and title work with Clean Title, LLC  have been invaluable to the organization—especially since it has no paid employees on staff. Taking ownership of the beachfront property and peninsula, for instance, was key in controlling reseeding and maintenance efforts. Kyle performed a title search and discovered the original owners, whom he convinced to donate the land to the foundation. By the end of 2011, TRF became the owner of 150.56 acres of the beachfront property and the peninsula. Title searches were also conducted on dilapidated and sunken boats in order to expedite the boat removal project that was conducted last summer.
With its first two goals (acquisition of land and removal of boats) accomplished, the creation of a breakwater is now the foundation's top priority. This is where Shawn's professional expertise has really come into play. She regularly confers with engineers on construction materials and design elements in order to identify the most cost effective and efficient matter to construct a breakwater.
Pointing to recent storm damage at the Coast Guard Boat Launch, Shawn highlighted the urgent need for a breakwater. "We desperately need another line of defense from weather and coastal erosion." The initial proposed Breakwater Project consists of preliminary engineering, permitting and detailed engineering design services that are required for the construction of a breakwater at the mouth of the Tchefuncte River and the restoration of the beach along the structure. This includes surveying and geotechnical data gathering of the lake and river bottoms in the project site area. Under Shawn's guidance, TRF will secure all the necessary permit applications to all federal, state and local entities.
Based on a preliminary assessment by Kyle and Associates, the proposed breakwater will be approximately 3,750 feet long and cost an estimated $2.8 million.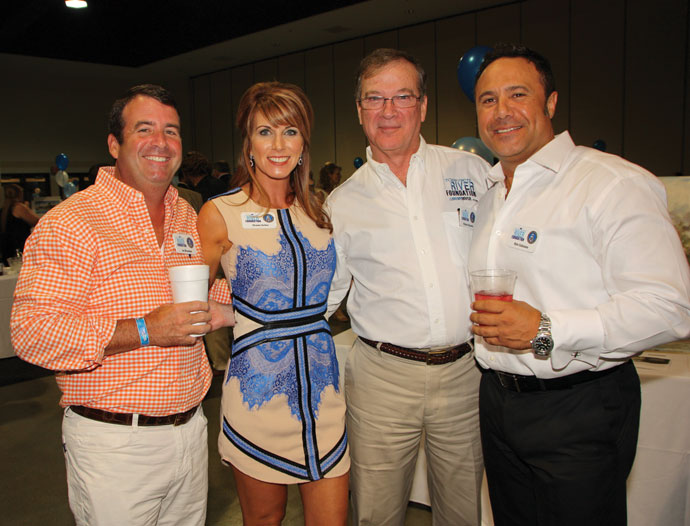 In order to coordinate efforts and leverage fundraising activities, TRF has partnered with the Save the Lighthouse Committee of the Lake Pontchartrain Basin Maritime Museum. The groups will be co-hosting a luau on Saturday, July 16 at the Covington Country Club. Less formal than previous galas, the "Tikis on the Tchefuncte" will feature a traditional cochon de lait, accompanied by beer and wine, and entertainment by the Bucktown All-Stars. Tickets are $75 per person, with 6-top tables available for $600. All proceeds will go toward the breakwater project and the restoration of the historical Madisonville Lighthouse.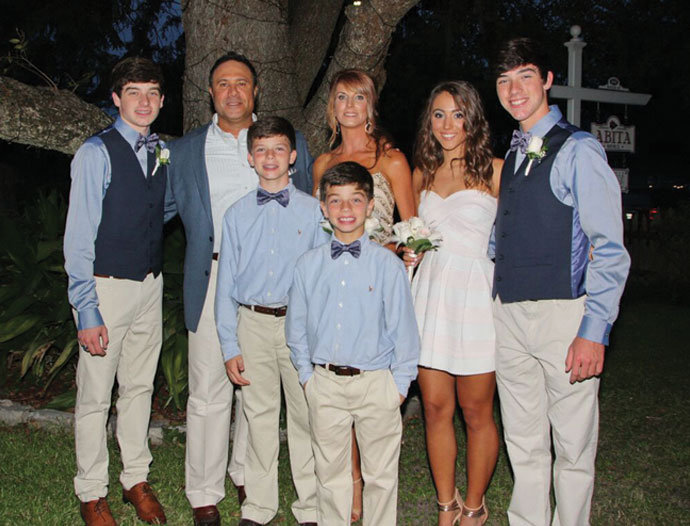 Despite a demanding career, Shawn has balanced the oversight, planning and fundraising for TRF—all while remaining true to her calling as mother to a blended family of five children. "From the very beginning, the river has been a special place for our family. Kyle and I were married on the riverbank and hosted our reception at Coquille Cottage—Abita Roasting in Madisonville. Our kids spend a lot of time volunteering during our seasonal clean up days and for special events. It is fulfilling to see them sharing our passion, yet what is really special is sharing quality time together," she explained.
"Our work with TRF has provided our family with great balance. Throughout this entire journey, we have been able to instill values like perseverance, confidence and focus in our children. We have taught them the importance of service to their community. Most importantly, we've shown them that when you are committed to a cause, you can really make a difference in the world."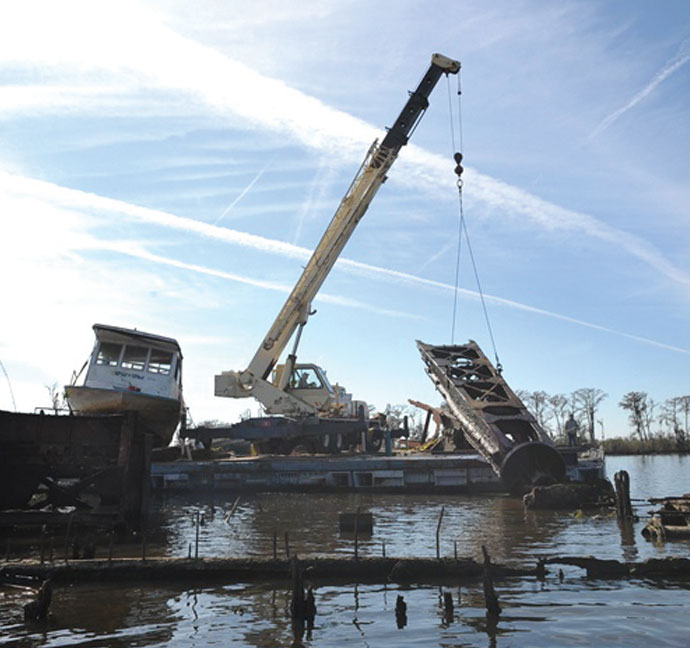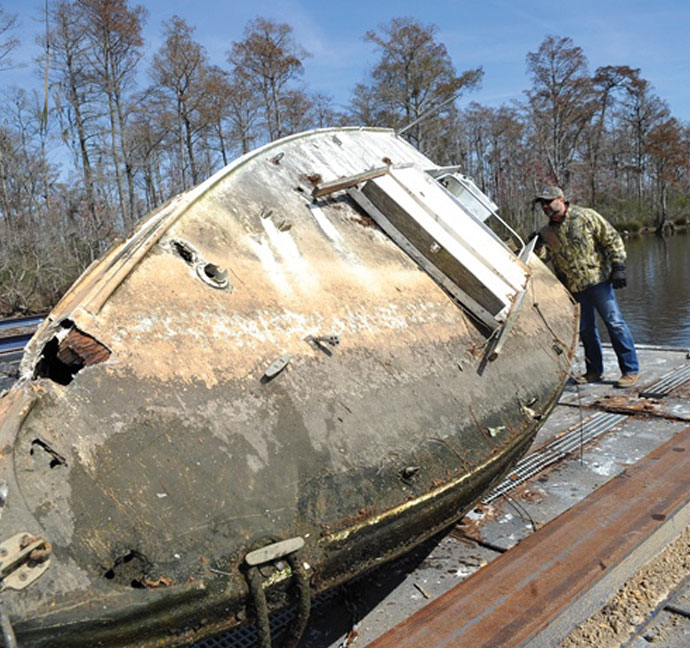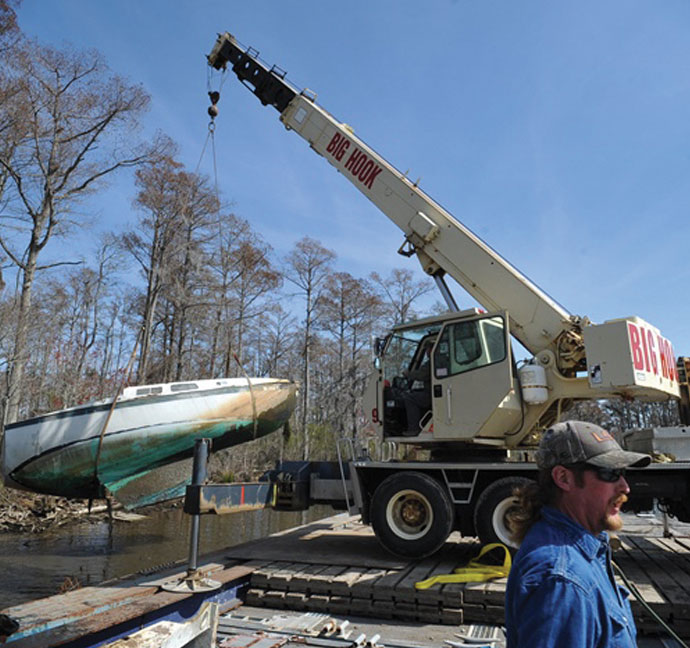 Goal: Clear the river of blighted and derelict boats,  structures and equipment that were littering the river and causing hazardous conditions along the waterway.
Process: Implement a quit-claim deed procedure where  TRF assists St. Tammany Parish in identifying owners of blighted boats and structures. If an owner is found, he or she is given the opportunity to rehabilitate or remove the property. After due diligence in finding the owner (advertising in its official journal for 30 days), the parish then claims the property and
authorizes its removal.
During an 18-month period, TRF worked in cooperation with  the parish to designate structures for the project. The foundation then contracted with Davie Shoring to raise, drain, remove and crush debris.
Removal period: March-August 2015
Cooperating agencies: Office of Homeland Security, FEMA, St. Tammany Parish – Pat Brister, Louisiana Department of Wildlife and Fisheries and Town of Madisonville
Total boats and structures removed:
17 boats
4 structures/camps
80+ tons of dredging equipment
Estimated cost: $200,000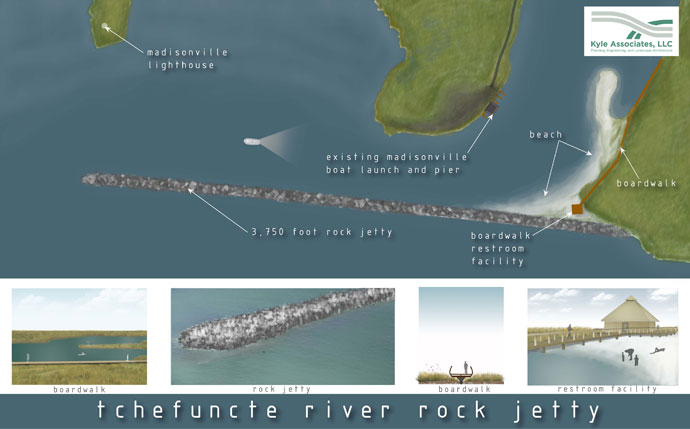 Recognized by the Louisiana Wildlife and Fisheries Commission
Recognized at the 2015 Abandoned Vessel Conference
Fore more information on the Tchefuncte River Foundation, please visit ilovemyriver.com or facebook.com/TchefuncteRiverFoundation.