There's No Place
Like Home
WHEN ANGEL OAK Home Loans LLC (AOHL) decided to expand into the Louisiana market, it is no surprise that the company looked to Mandeville native Raynah Cullen. Raynah's proven track record of successfully assisting in the expansion and launch of their Northeast territory, coupled with her success in the local retail mortgage industry, made her the right person for the job.
"This was an opportunity that I couldn't pass up," said Raynah, who has more than five years' experience in local mortgage lending. "With Angel Oak's innovative portfolio loan programs, we are able to fill a void in the market. We have the flexibility to put together mortgage financing and refinancing packages that make the most sense for our clients."
She continued, "I really enjoy the relationships I've made. With all that is involved in the mortgage process currently, I really feel like they become family in a way. The majority of my business comes from past clients either through repeat business or their personal referrals."
Raynah said that the ability to directly impact people's lives in a positive way is what attracted her to the industry in the first place. "I enjoy the personal interaction that I have with my clients. I work with them to assess their needs and help provide solutions. And because I work in such close partnership with them, I am also able to celebrate in their dream of home ownership or paying off debt."
After spending more than eight years away from the area, Raynah returned to the Northshore in 2009 in order to be closer to her family. She said one of the biggest things she learned while moving from city to city in five states was the importance of home—the sense of being connected not only to where you've come from but also the experiences that bring you to where you are now.
"Home can be a state of mind or a sense of belonging. It can also be a town or destination. And of course, it can mean the actual place where you live. The beauty of homeownership is that it allows a home to become all of those things at once, to become a true safe haven," she said.
"Finding a home you can afford, or finding a way to better afford the home that you already live in, can be stressful," Raynah explained. "It is my job to educate the homeowner, which I believe helps alleviate some of that stress."
One of Raynah's prized possessions is a hand-written note she received a few years ago after helping a client save more than $2,000 a month through a mortgage refinance, "Just wanted to express our gratitude and appreciation for everything you have done for us and our family! Words can't express everything for helping us through our financial worries and giving us peace of mind. Thank you."
Another client, a veteran in his mid-50s, actually cried when Raynah was able to help get him into his first home. "To know that I can impact people in such a way makes all the hard work worthwhile," she said.
Passion & Purpose
Raynah is a true example that passion is the key to success. Throughout the years, she's established a loyal base of delighted clients who have referred Raynah to friends and family while also returning to her whenever their own housing needs have changed.
Raynah said she relishes the opportunity to take the knowledge and experiences she's had as a loan officer and account executive and implement them with a phenomenal company that she trusts on a management and customer service level.
The financial and mortgage industry crisis of 2008 created a tremendous void in the marketplace, leaving both consumers and related professionals underserved. AOHL emerged as a well-managed and well-capitalized mortgage banking firm that embraced the entrepreneurial spirit and service-driven focus that was widely absent in the mortgage business. The company's lending philosophy is founded upon a tenant of providing innovative portfolio programs, while consistently delivering an exceptional client experience, for both borrowers and referral partners.
AOHL ensures that qualified prospective homeowners will be able to obtain mortgage products that will work for them. Products include a variety of different options, with highlights including Angel Oak Home Loans Portfolio Select, a program designed to help pending homeowners with poorer credit than allowed by most institutional mortgage lenders to obtain mortgages. The program offers easy approval and flexible underwriting in amounts of up to $2 million for qualifying applications. Conventional loan offerings include fixed rate mortgages, adjustable rate mortgages, and 97 percent loan to value, available for the purchase of, the refinancing of, or cash out refinance transactions in properties such as residences, second homes and investment properties. They also offer VA, FHA and USDA government loans, as well as several jumbo product options to fit the needs of a vast majority of clients' needs.
In addition to her position as a licensed sales manager at AOHL, Raynah is involved with the St. Tammany West Chamber of Commerce's Northshore Rising Professionals executive committee as membership chair. With over 50 members, the group provides opportunities for outreach and volunteer service. Last year, Raynah was also selected as a Northshore's Finest honoree, a program where young professionals work in support of the Cystic Fibrosis Foundation.
"In 2010, I found out that I am a carrier of the gene, so this was very near and dear to my heart. One of the families I worked with as part of this effort was a family I had helped with financing a few years before. Working with this family again was like coming full circle," she said.
She also sponsors two children through Compassion International and is a financial supporter of No Heart Left Behind and Habitat for Humanity.
Dedicated to both community outreach and her clients, a few years ago Raynah hired Julie Sciple as her assistant in order to meet the increasing demand of her clients without sacrificing service and attention to detail.
"Julie serves as my hands on the ground and is now also licensed to originate loans," Raynah said. "Julie's exceptional customer service skills help keep us on top of all the paperwork that goes into the loan application process. It frees me up to stay abreast of the changes happening in the industry and to take advantage of the many programs Angel Oak Home Loans has to help potential homeowners. Together, Julie and I have a solid foundation to grow the company brand in this area and beyond. Our branch is currently licensed to originate in Texas, Georgia, Louisiana and will soon be licensed in Mississippi.
Homegrown & Homemade
There is no doubt that the area Raynah returned to five years ago is very different from the one where she grew up. She has vivid memories of walking down Highway 59 in Mandeville to Bob's Country Store store with her brother Will and sisters Danika and Jessica, and playing softball at 4th Ward Park, long before the land for Pelican Park had been cleared. "We grew up in the woods," she explained. "We even raised two baby opossums!"
Raynah credits her time spent in the piney woods of the Northshore as a child with her resourcefulness and "can do" attitude. She loves the outdoors and spends as much time as she can outside with her two Labrador retrievers, one-year-old Gunner and seven-year-old Reese. While hiking, walking and playing fetch are favorite activities with her four legged friends, Raynah also enjoys the peace and discipline of hot yoga. She is a certified group fitness instructor and one day hopes to offer complimentary yoga classes to clients and friends in the area. "I know how hard they work and would love to be able to help them achieve the physical and mental peace that yoga brings."
With her vision of home ownership extending to her own home, Raynah is an avid fan of Do It Yourself projects. She has stenciled and painted walls, changed light fixtures and is even working on custom cabinetry for her closets. She just recently installed an electronic dog door for her pups. "I think it runs in the family," she said. "My dad is a carpenter, and his dad before him. I love making things with my own hands, building and then displaying them in my home."
Raynah admits that she usually has multiple projects going on at all times. But she matches her interest in home improvement with her desire for organization to create an environment she calls organized chaos. It seems like with a passion for her business, a bevy of friends and family, and a community in which she is actively involved, Raynah Cullen is exactly where she belongs.
Angel Oak Home Loans is located at 3900 N. Causeway Blvd., Suite 1200 in the Lakeway Towers in Metairie, LA. Raynah Cullen, Sales Manager and  Licensed Branch Manager, NMLS #280224 can be reached at 985-237-9253, Raynah.cullen@angeloakhomeloans.com or www.raynahcullen.angeloakhomeloans.com and is Licensed in GA, LA and TX. Georgia Residential Mortgage Licensee Angel Oak Home Loans LLC NMLS# 685842, Licensed in AL#21485, AZ #0927070, Licensed by the Department of Business Oversight under the California Residential Mortgage Lending Act, CO Regulated by the Division of Real Estate, FL, GA # 32379, IL# MB6761061 IL Residential Mortgage Licensee, NC#L-153288, ND, SC, TX, TN, WI, Equal Housing Opportunity.
Update 9.22.15: Angel Oak Home Loans is now located at 1131 N. Causeway Blvd., Suite 205 in Mandeville, LA 70471.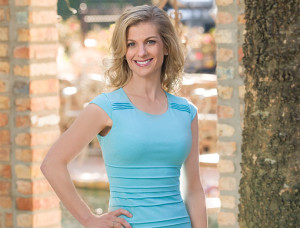 ---
---