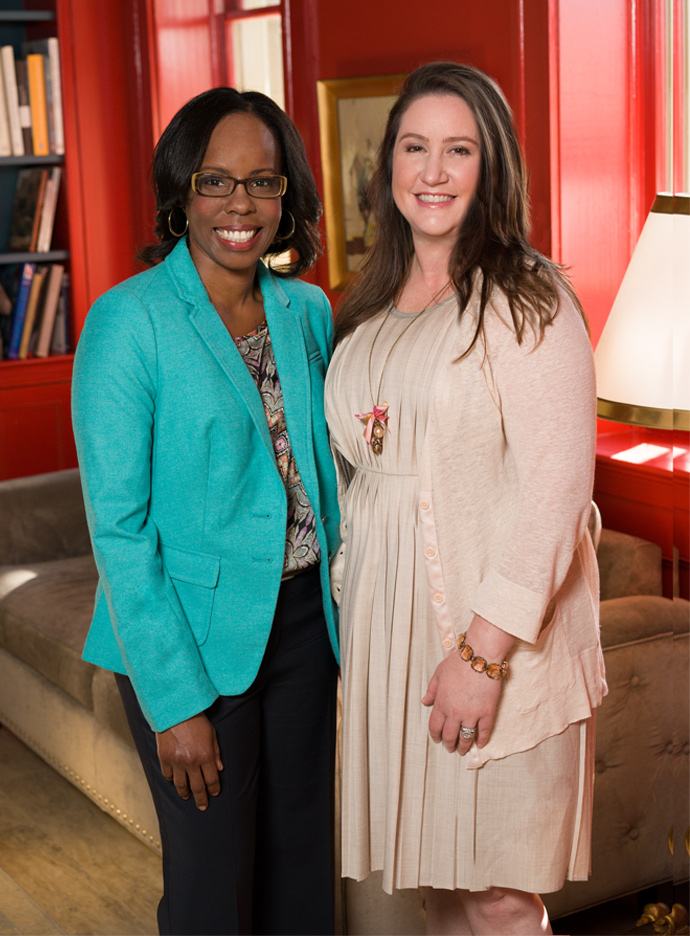 OCHSNER ORTHOPEDIC SURGEONS
Dr. Shawn Johnson and Dr. Nicola Corbett do not consider themselves trailblazers for practicing in a specialty traditionally dominated by male physicians. They pursued orthopedics because growing up both as sports fans and as active participants, they wanted to be able to help athletes recover from sports-related injuries. And, while they share the same drive and passion that have led to the same career choice, their paths have been very different.
As a native of Houston, TX, Dr. Johnson played basketball and ran track until she was introduced to the field of athletic training during her junior year in high school. "From that point, my involvement with sports was very different," she said. "I assisted the trainers for my school and started college with the intention of being a professional athletic trainer. During my third semester in the program, I realized that I wanted a career with more variety."
Dr. Johnson explained that at the time there was not as much growth potential in athletic training as there is now. "There is a definite routine involved and I feared it would become monotonous over time. From prepping the training room and taping the team before practice to handling post practice treatments and clean up, there was not much difference from one sport to another. While the seasons changed and the athletes changed, I was still doing the same things. And, I knew I needed more variety in order to be fulfilled on a professional level."
Having been intrigued by the work of the orthopedists associated with the program, Dr. Johnson decided to apply for medical school. "It was a huge decision for me, especially because I was so close to finishing school. But I knew it was the right thing."
On the opposite side of the country, in Ridgewood, NJ, Dr. Corbett spent her formative years as an athletic standout. While she always knew that she wanted to be a physician, it was not until she tore her Achilles tendon playing soccer that she became inspired to become an orthopedist. "At 16 years old, I knew there were two things that I would do in my life—I would become an orthopedic surgeon and I would live in the South,"
she said.
During high school, Dr. Corbett visited New Iberia as a Habitat for Humanity volunteer and developed a real affinity for Louisiana. So it was no surprise to her friends and family that she moved to New Orleans after high school to attend Tulane University. Aside from the four years she spent in San Antonio for medical school, she has lived in the area ever since. "I may not have been born here, but I am certainly a child of the South," she said. "The mentality, the pace and the way of life are suited to me."
Her commitment to the area was tested to its limits after Hurricane Katrina hit during the third year of her orthopedic surgical residency at Tulane University Medical School. With the city in a state of flux, she and her peers were split up to continue their programs in other parts of the country. Dr. Corbett was one of only a few who returned to New Orleans to complete her residency.
While Dr. Corbett was playing an instrumental role in putting the orthopedic department back together in the wake of Hurricane Katrina, Dr. Johnson was playing an instrumental role in putting our soldiers back together in Afghanistan. She had taken a direct commission with the United States Army after her first year of medical school. Upon completion of her orthopedic surgery residency from William Beaumont Army Medical Center in Beaumont, TX, Dr. Johnson became part of a Forward Surgical Team stationed in Germany. She was deployed to Afghanistan two times during her three years spent overseas.
"It was during this time that I renewed my passion for sports medicine. Many of the injuries our military experience are muscular skeletal injuries (ligaments, cartilage and muscle tears). These are the same types of injuries we see in athletes," she explained. "In essence, I was in charge of taking care of America's team."
Both physicians have pursued additional training in their areas of expertise. Dr. Johnson recently completed an Orthopedic Surgery/Sports Medicine Fellowship at Ochsner Medical Center in New Orleans under Dr. Deryk Jones. Dr. Corbett trained as a Foot and Ankle Fellow at Tulane University Medical Center under the Chairman of Orthopedics, Dr. Raoul P. Rodriguez. They often consult with one another, as well as other physicians on the orthopedic surgical team, in order to bring the highest quality of care and expertise to their patients.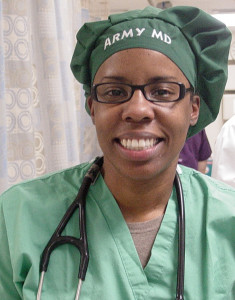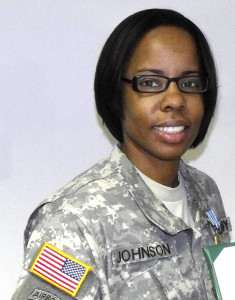 Cases treated range from sports-related injuries for team and individual athletes, along with arthritis, tendonitis and trauma-related breaks and tears. Drs. Johnson and Corbett note that patients play a huge role in achieving positive surgical outcomes. "There has to be a commitment to rehabilitation—that involves not only adhering to a physical therapy schedule, but also providing the body with adequate time to heal,"
Dr. Corbett said. "It is imperative for athletes not to rush rehab so that they can get back out on the court or the field in good condition."
While rehabilitation is a focus after surgery, both doctors stress the importance of preventing injuries in the first place. Dr. Johnson, for example, is part of the medical team that works with the Covington High School football program. She helps guide the athletic trainers in treatment protocols and is on site at all home football games to provide medical intervention if necessary. "Being involved with Covington is like coming full circle. I love working with the kids and the athletic trainers. It is what led me on this path in the first place," she said.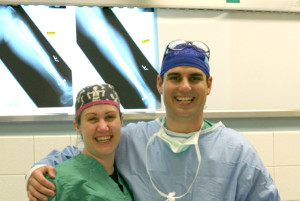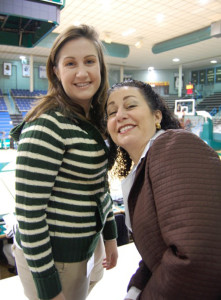 Although they never expected to be considered pioneers in their field, they have accepted the role gracefully. Through their work and their charitable endeavors, they are inspiring women of all ages. Dr. Johnson is active on the board of The MLLES (Mademoiselles) Alumnae, Inc., a nonprofit organization formed by her sister Shannan Johnson and a high school classmate to help young girls of color in the Houston area.
A working wife and mom to two-year-old Avery, Dr. Corbett was recently interviewed by a young patient who had gotten hurt while cheerleading. "She asked if she could write about me as her role model," Dr. Corbett explained. "It is an honor to know I can make a difference in my patients' lives, not just physically but emotionally as well."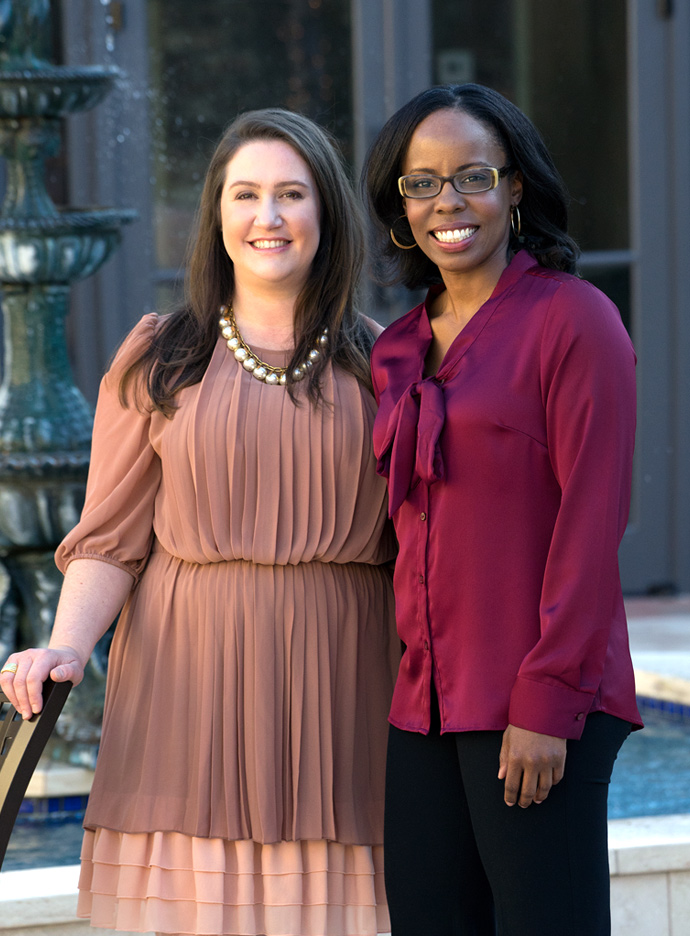 Dr. Johnson and Dr. Corbett can be seen at Ochsner Health Center, 1000 Ochsner Blvd. in Covington. 985-875-2828. Dr. Corbett can also be seen at Ochsner Health Center, 104 Medical Center Drive, in the Neuroscience building in Slidell. 985-646-5550. For more information visit: ochsner.org/Northshore.
---
---