Family Ties and Apron Strings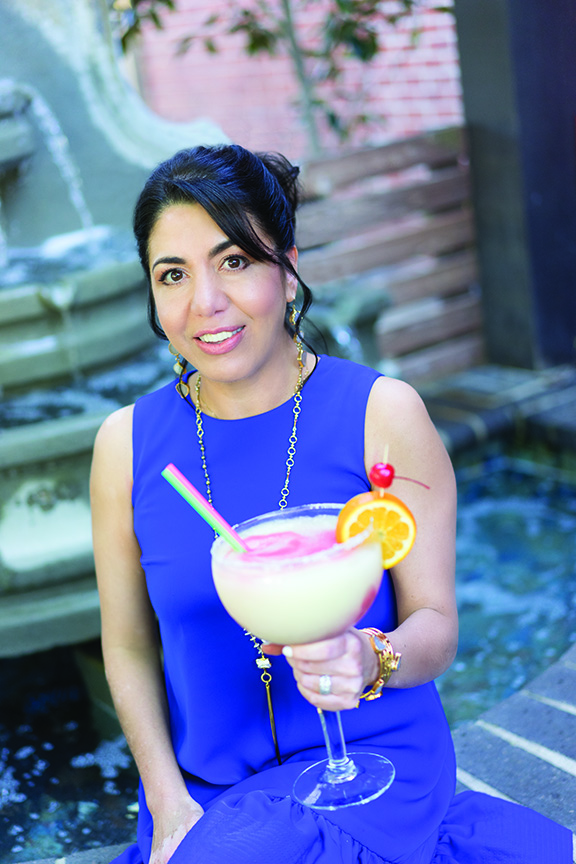 For Leticia Rubio family is not something she relegates to personal time. In fact, family is front and center in her personal life as well. It is more than being in business with her brother; it's more than incorporating their mother's favorite recipes in their restaurants. For Leticia Rubio, family is evident in the way she feels about her employees and certainly in the way she treats guests.
As co-owner of the La Carreta restaurants in Mandeville, Covington and Ponchatoula, Leticia brings a deeper meaning to the words "family restaurant." Her affection and passion towards her work, coupled with her business acumen, has helped create a comfortable environment where people are assured not only a great meal but a great experience.
"Everyday is a party in the restaurant," she said. "We provide a festive atmosphere that celebrates our Mexican heritage with a South Louisiana flair. It is a combination that people love. And we love giving it to them."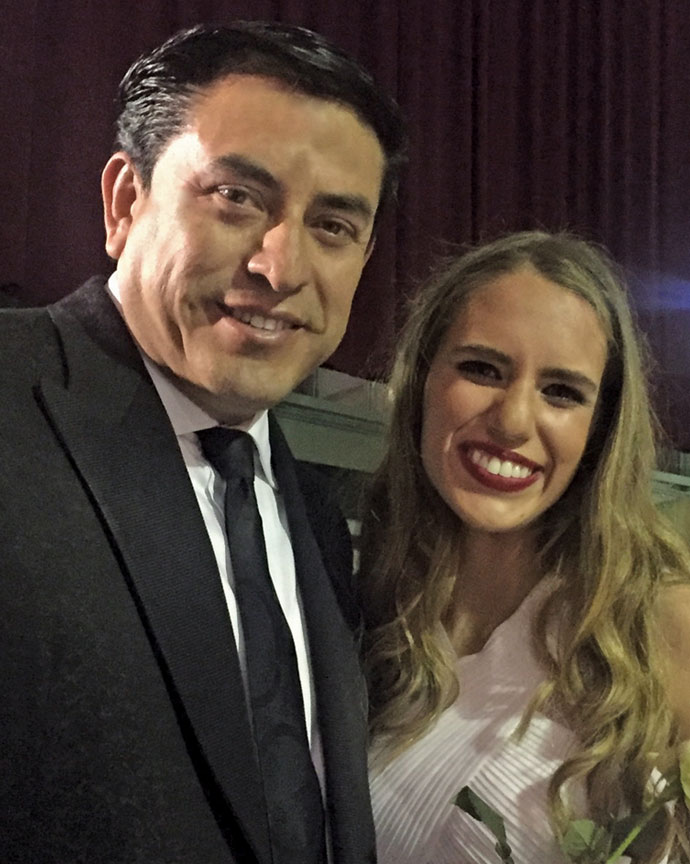 Leticia moved from Mexico to help her brother, Saul Rubio, run his burgeoning restaurant business. The two had grown up working at their mother's restaurant, Fonda Tina, in their hometown of Queretaro, Mexico. Inspired to honor her legacy in the United States, Saul moved to Hammond and opened La Carreta in 1998. Leticia followed three years later.
"I always knew I wanted to have my own businesses. Working with Saul confirmed that the restaurant business was the right direction for me. I did everything to learn all the aspects of La Carreta. When the time was right, I pitched the idea of opening La Carreta in Mandeville, where the two of us would be business partners. Everything took off from there," she said.
Leticia's choice of Mandeville was a deliberate one. The location was one where she felt an instant connection. "It just felt like home to me. I moved there in 2008. When it came time to open a new restaurant, I knew I wanted to work in the same place I lived. It means a lot to be a part of the community."
Five years after launching the restaurant, Leticia felt the time was right to open another restaurant. Once again, the pull of a certain area played a huge part in the choice of location. Although it was less than five miles away from Mandeville, Leticia knew Covington would be a good fit.
She explained that it took a bit of convincing to get Saul to agree to opening La Carreta on Highway 190 in Covington. "He thought I was a little crazy," she said. "He was worried that it would pull people away from Mandeville, but I didn't see it that way. I thought it was a great opportunity to bring our unique blend of food and festivity to another part of the Northshore. When I walked into the restaurant space, I saw more than the empty room it was—I saw what it could be. I told Saul to trust me. I knew in my heart it was the right thing."
Today, the Covington location bears no resemblance to the restaurants that were there before it. From the stucco exterior to the Spanish tile roof, the exterior looks like a little slice of Mexico. And while the interior has a definite Mexican vibe, the décor also pays homage to its local roots. In addition to the lamps that were hand-painted by students from St. Thomas Aquinas High School in Hammond, the décor also features a huge mural that was designed and decorated by La Carreta staff.
"It is their restaurant as much as it is ours," Leticia explained. "We want our employees to be involved and engaged. It makes for a happier workplace, but it also makes for a happier customer experience. All of us here love what we do. It shows in our food and our service. When people ask me for a particular recipe, I remind them that the most important ingredient in cooking is love."
In December 2015, Leticia opened a new restaurant on Magazine Street in the lower Garden District. Serving "urban" Mexican food in an eclectic environment, Rosa Mezcal is already receiving rave reviews from critics and customers alike. Even with this new venture, Leticia is a constant fixture in Mandeville and Covington. Priding herself on providing the freshest quality ingredients, she samples many of the dishes on a daily basis.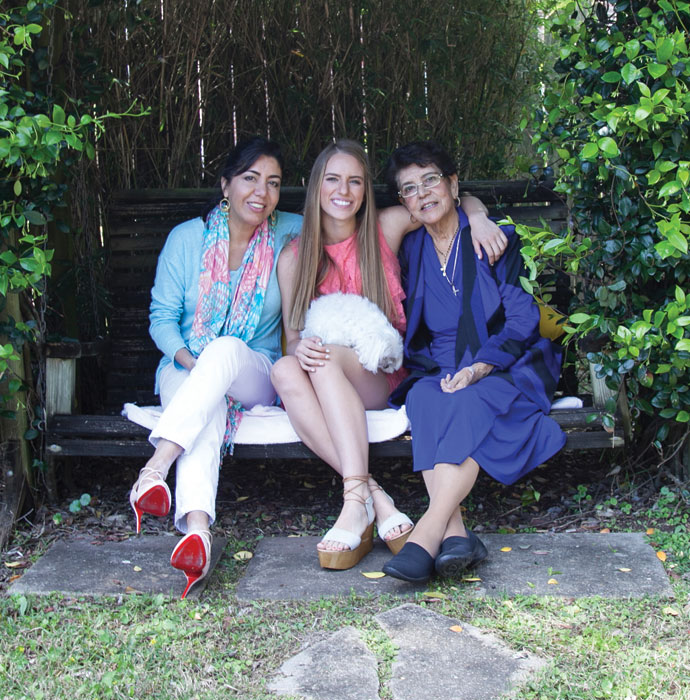 "The biggest influence on the restaurant is my mom. Our recipes, our service, our commitment to our employees—we learned all of these things from her. Even today, my mom leads by example. She is still creating new dishes and testing new ingredient combinations. She shows us that no matter your age, or your level of success, we should still try to improve our skills," Leticia said. "My mom is the strongest, most honest woman I know."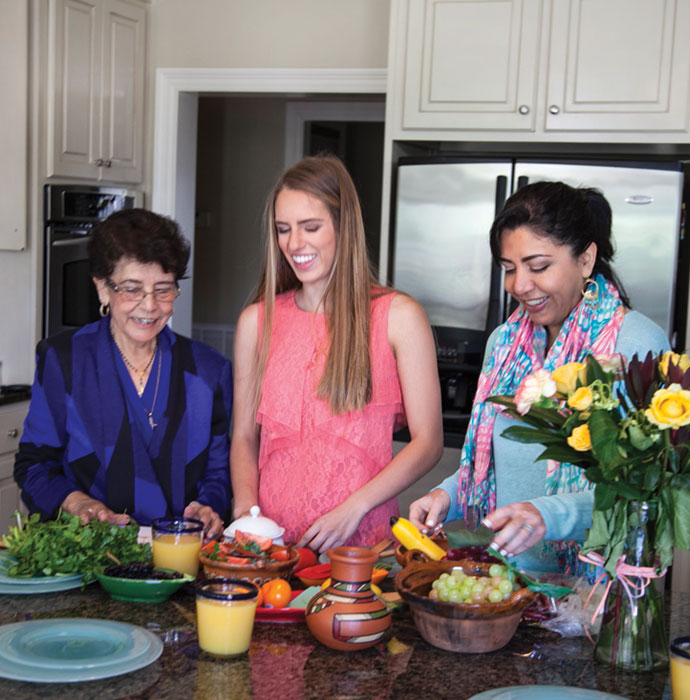 The line of strong women in the Rubio family does not stop at Tina. Nor does it stop at Leticia. Leticia is the proud mother to 18-year-old Alison. Now in her second semester in college, studying Finance and Marketing at LSU, Alison is following in the footsteps of the women before her. She is honing her business skills while also learning the nuances of Mexican cooking.  While Allison frequently calls home for cooking advice, Leticia explained that Allison does not call for her help. "The only thing is that she doesn't ask me. She asks my mom!"
She continued, "I am lucky to share the things I love most about my family with the families who visit our restaurants…not just our favorite dishes, but our whole philosophy. We take pride in making sure our customers are happy and we won't accept anything less."
La Carreta is located at 1200 W. Causeway Approach in Mandeville and 812 N. Highway 190 in Covington. For more information, you can call 985-624-2990 or 985-400-5202, or visit carretarestaurant.com.