Every year on Christmas Eve, my friends and neighbors, Lizby and Randy Eustis, travel the streets of Covington in their decorated golf cart delivering Christmas cheer.
Their Christmas milk punch packs a punch and definitely spreads joy throughout Covington.
Rich, delicious and potent and now part of the Robert Christmas tradition.
Makes 1 gallon:
12 oz crème de cocoa
12 oz brandy
12 oz bourbon or dark rum
12oz simple syrup (boil 2 parts sugar and 1 part water for 5 minutes and cool)
4 oz vanilla
1 qt whipping cream
Fill rest with whole milk.
Keep refrigerated. Lizby and Randy put their milk punch in individual carafes for gift giving.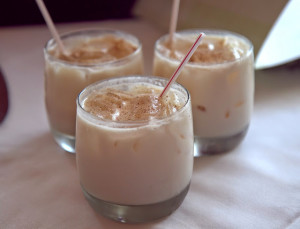 Photo via The Perfect Spot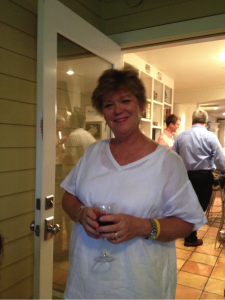 My Foodie Friend, Lizby Eustis