Reba Weymouth
A FEW YEARS AGO, Reba Weymouth was at a crossroads. Although she loved being a nurse practitioner, she wanted more for her patients than to treat their symptoms. And while she loved spending time with her husband, her family and her friends, she often felt lethargic and unmotivated. Reba knew there was more to life, and she seized the opportunity to get it. Now, as the owner of Timeless Rx, Reba is giving men and women throughout the Northshore the opportunity to get more out of their lives as well.
Reba transitioned her career into age management medicine, applying her vast experience in infectious disease, cardiology and wound care to help people restore optimum health and longevity. She continued her education and training, becoming a member and diplomat of the American Academy of Anti-Aging Medicine. Taking what she was learning and putting it into practice in her own life, Reba
experienced firsthand, the transformative powers of hormone therapy, nutritional supplements and advanced skin care. In 2012, she opened Timeless Rx under the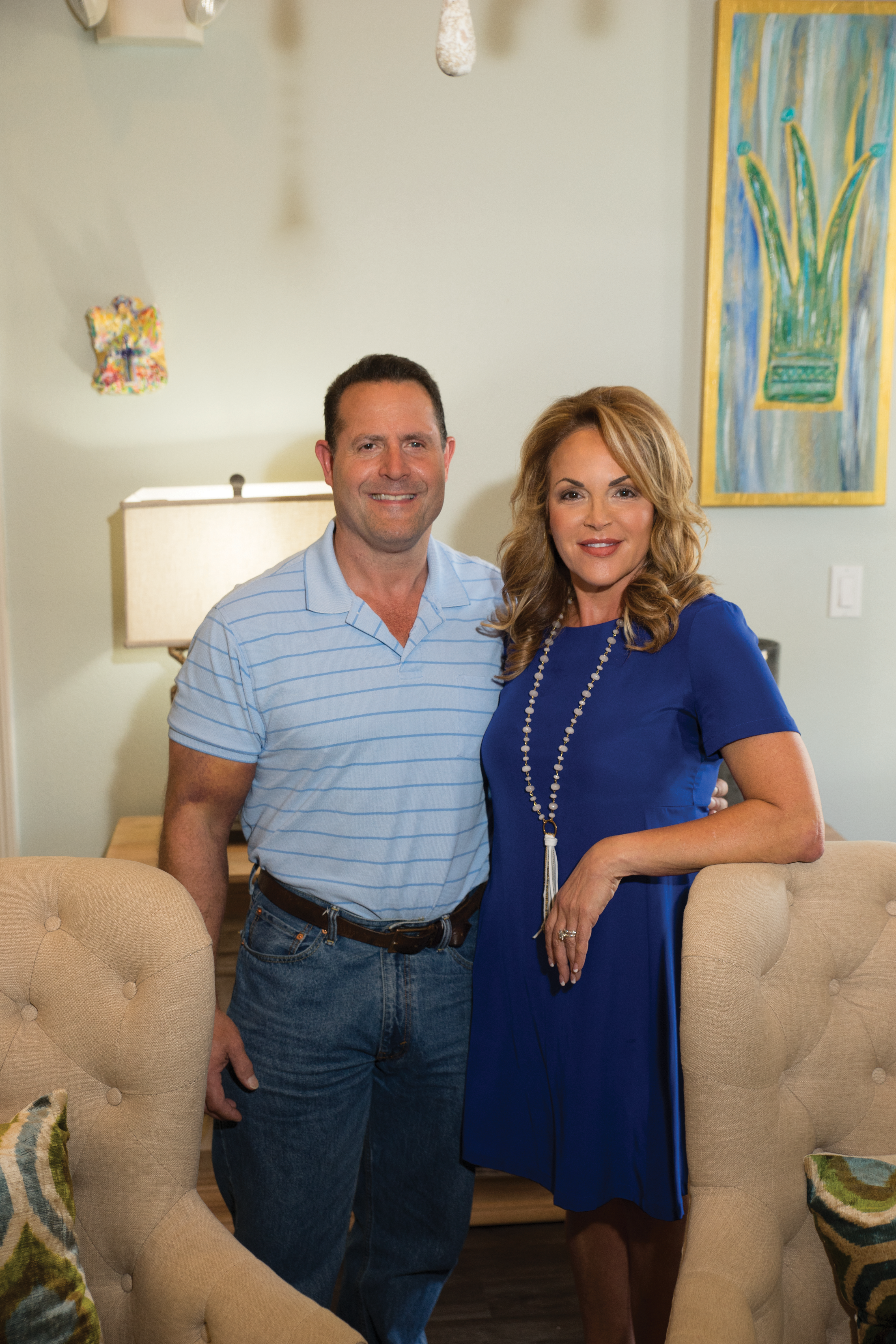 direction of Dr. John Simon in order to provide an integrated approach to wellness and beauty.
"I wanted to help people rediscover passion in their lives. Our hectic, stressful lifestyles are taking a toll on our bodies and our minds. That toll becomes greater as we age. Hormones can become imbalanced, affecting mood, sleep patterns, libido and mental clarity," Reba explained. "Our mission is to provide prevention and wellness strategies that restore inner health and improve our patients' quality of life."
Treating both men and women, Reba said Timeless Rx can make a positive impact on the entire family unit. "Often we will see a male patient first. There is such a significant change in his life once we restore his testosterone level, that his wife soon follows suit. She notices all of the benefits of hormone therapy in him and wants the same for herself."
Andropause, the period when testosterone declines in men, is much more gradual than female peri-menopause and menopause, yet many of the overall symptoms are the same. Timeless Rx offers hormonal therapies for andropause that help achieve long-lasting hormonal balance including testosterone injections and bioidentical hormone pellets. HCG injections are also available as a non-steriod alternative to increase natural production of testosterone.
Bioidentical hormones are also used to treat peri-menopause and menopause. Reba can customize a special combination of
estrogen, testosterone and progesterone specifically for a patient's needs and administer the hormones via monthly injections or subdermal pellets.
"I came to Reba after many misdiagnoses by other doctors," says Dawn, a patient of Timless Rx. "Thanks to hormone therapy coupled with their knowledge and attention to detail, she and the Timeless team went above and beyond to finally get my mind and body where it needed to be."
Reba explained that while hormone therapy is one of the most effective solutions to restoring balance, there are other options for patients who do not want that type of treatment. "We strive to provide options for our patients based on their goals and expectations. Integrating medicine, hormones,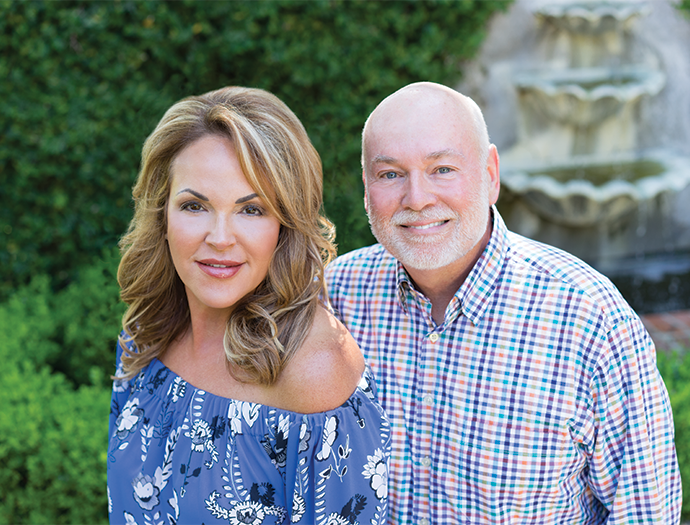 sleep science, weight loss and nutrition programs enables us to design a personalized program for each of our patients."
Feeling and looking better often come hand in hand. "Once people feel better internally, they want to improve their external appearance as well," Reba said. "Our weight loss programs are designed to maximize health and reduce the risk of certain diseases and conditions. They utilize natural intervention techniques like LipoTropic B12 (LIPO-LEAN), a proprietary amino acid blend that decreases fat deposits and speeds up the metabolism, enhances liver function and increases the flow of fats and bile from the liver and gallbladder. We also consult regularly with a health coach and doctor of naturopathy to help our patients continue along their path to better health through diet and exercise."
Offering services in a spa-like setting, Timeless Rx helps rejuvenate the mind, body and spirit. Reba performs a variety of treatments to restore that youthful glow including dermal fillers, Radiesse®, Botox®, Dysport™ and skin rejuvenation procedures.
Meanwhile, Timeless Rx's resident aesthetician, Samantha Bazile Cochran, LE, takes the time to assess and educate patients on their skin, and to recommend an appropriate skin care regimen for maximum results. Sam performs a variety of treatments including intense pulsed light (IPL) therapy, micro-needling, microdermabrasion, waxing, chemical peels and facials. She also offers microblading, a relatively new service that mimics the natural stroke of hair in the form of a tattoo for the eyebrows. Timeless Rx recently added massage
therapist Lisa-Maree Berube, LMT, to the team, incorporating various modalities and therapeutic techniques to promote healing and wellbeing.
"All of us at Timeless Rx are committed to providing an exceptional experience for our patients," Reba said. "We enjoy what we do, and it shows. You can practically hear them smiling over the phone. I am blessed to work with such wonderful people."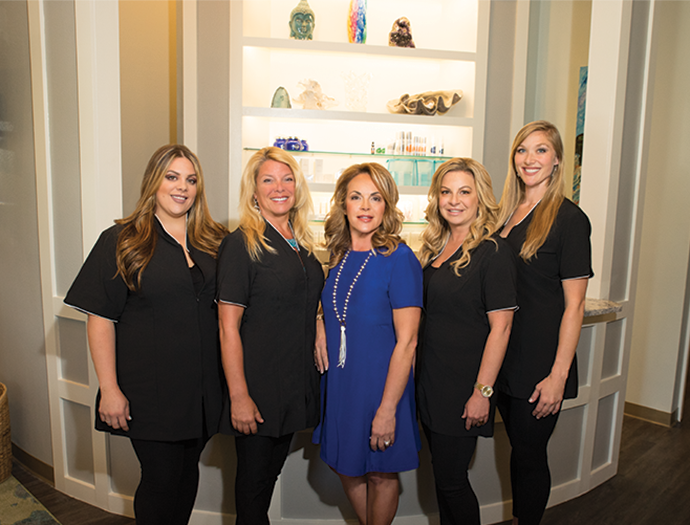 Reba recognizes how blessed she is in her family life as well. Describing Stephen, her husband of 30 years, as her rock, Reba said he is the yin to her yang. The couple enjoys spending time with their blended family of five children and a growing number of grandchildren. They have also traveled extensively—from the glaciers of Alaska to the beaches of Hawaii and from the jungle of Costa Rica to the serenity of the Mediterranean Sea.
In fact, one of the reasons she is so excited about age management medicine is the opportunity it gives them to enjoy their lives
together for decades to come.
"We have so many adventures ahead of us and I want to be able to embrace every single one," she said. "And, I want that same joy for my patients."
Timeless Rx is located at 1970 N. Hwy. 190 in Covington. For more information, call 985-893-6073  or visit thetimelessclinic.com and facebook.com/timelessrx.