The Healing House: Care for the Most Important Loved One in Your Life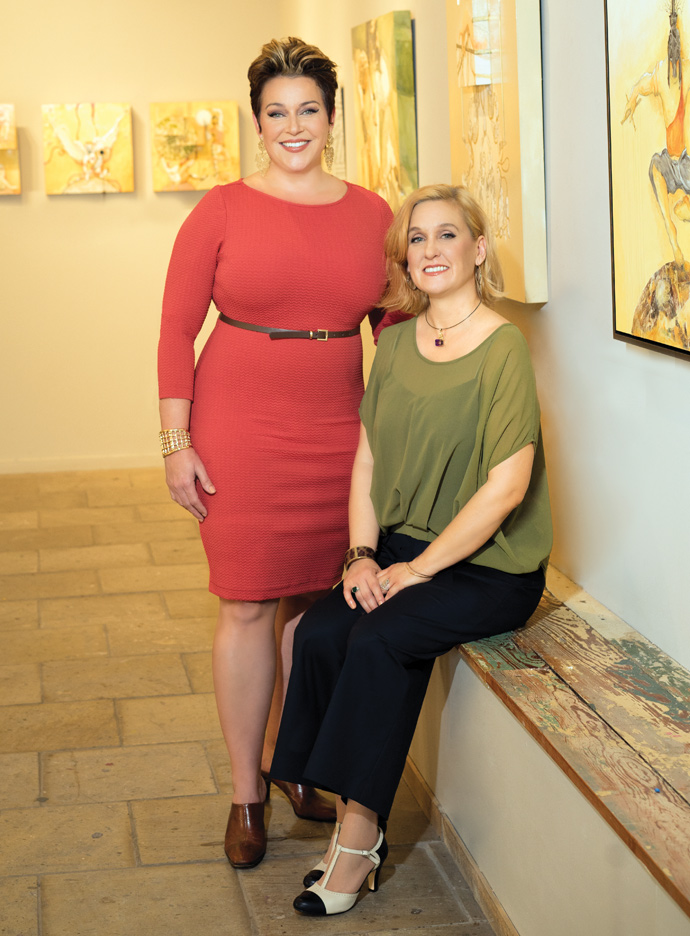 NEW YEAR'S RESOLUTIONS are proclaimed almost as soon as the bells chime at midnight. The desire to step away from the hectic pace of life and spend more quality time with loved ones is a resolution spoken time and time again. The Healing House in Covington provides the opportunity to discover peace and wellness for the loved ones most of us forget—ourselves.
With a diverse set of offerings from professionals with a variety of holistic modalities, from nutritional consulting to interpersonal and parent/child relationships (as featured in the July issue of SW), as well as massage therapy, The Healing House is also a sanctuary for people searching for peace on a more soulful level. Sandy R. Almerico, ANP-C, is an adult nurse practitioner specializing in physical wellness, through yoga and meditation while Nicole Reilly, also a registered nurse, uses her intuitive psychic mediumship to help people connect beyond the physical world into the spiritual one. Both women firmly believe that faith and good fortune are what led them all together in the form of The Healing House.
Sandy Almerico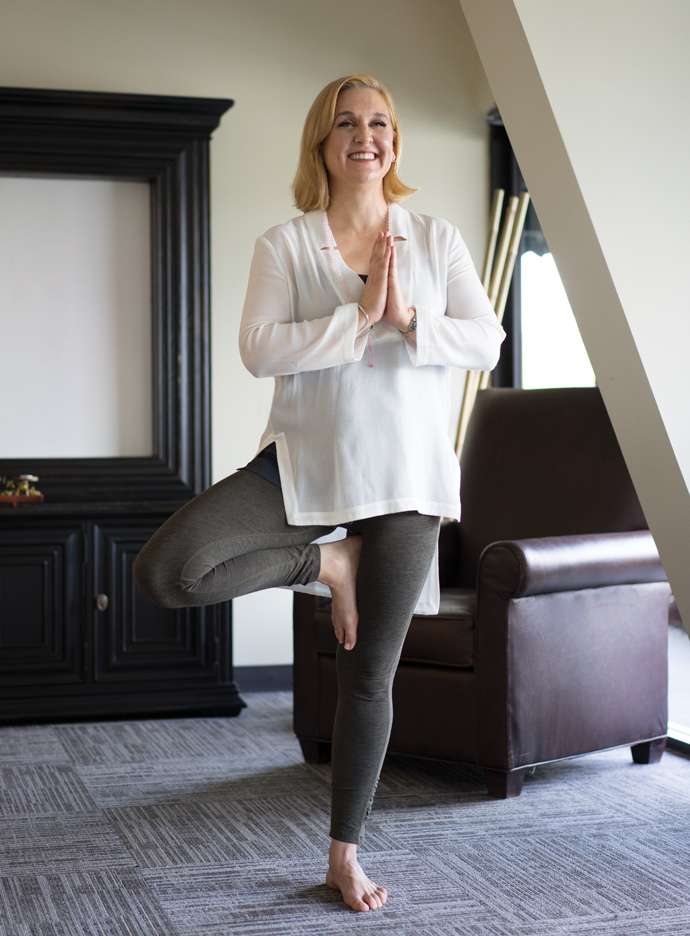 Sandy was first introduced to yoga 10 years ago. Her then 16-year-old daughter had been taking yoga classes and thought her mom would benefit from learning the discipline. Sandy explained that although she walked into the studio reluctantly, she exited with a sense of peace so powerful that she knew yoga was a perfect fit to balance her busy lifestyle.
Over the next decade, Sandy honed her practice of yoga, even integrating breathing techniques and yoga movements into her everyday life. For the most part, it remained a private passion—a personal refuge from her nursing career. It wasn't until she enrolled in a nine-month training course last year that she began seriously considering becoming a full-scale instructor.
The pursuit of Bhatkii yoga (an integrated branch of yoga where the mind, body and sprit are put into harmony through the breath) was so fulfilling that she wanted to share this gift with others. "Once I decided to follow my heart, things naturally fell into place," she said. "The first big step was the one I took when I entered The Healing House for the first time."
Reminiscent of her first encounter with yoga, Sandy said she knew almost instantly that she was going to fit perfectly into the space. "I walked in on an impulse, and just felt so at home. It was more than finding an individual office space, it was about sharing similar passions as the people within it. There is so much potential for all of us to work together to address every aspect of a person's life—physically, mentally, emotionally and spiritually."
Sandy provides wellness consultations, which include a comprehensive physical exam, as well as guidance based on an individual's preference for desired areas of growth. Using a combination of traditional medicine and Eastern philosophies, Sandy can direct an individual to a larger view of health and lifestyle goals. She is also currently undergoing Ayurvedic certification and will soon employ these techniques in her practice.
With appointments that last a full 60 minutes, Sandy is also able to teach her client's private meditation, yoga and breath techniques. "By integrating these modalities in everyday life, a person can establish life-long discipline rather than managing symptoms as they occur," she said. Just knowing the right way to breathe can make a tremendous difference. It has in my own life."
Nicole Reilly

Taking a deep breath and charging ahead at full speed is exactly what Nicole did once she conceived her vision of The Healing House. She explained, "I was a medium, something non-traditional in the United States. I knew that in order to share my vocation with others, I had to create my own space. I also knew that I didn't want to be alone in this endeavor. I wanted to create a calm, nurturing, sacred space for practitioners in the holistic realm as well as their clients, to come together and heal."
While The Healing House moved quickly from vision to reality, Nicole's acceptance of her mediumship was anything but quick. Compelled to bring healing and comfort to people throughout her life, Nicole began her career as a nurse and wound care specialist.
"As a home health nurse I would care for my patients over extended periods of time. I began to realize that my mission was not solely to heal a physical wound, but to bring healing to the mind, body and spirit," she said. She started studying alternatives to Western medicine such as Pranic Healing, Hypnotherapy, Numerology, Meditation and Quantum Life Coaching. While all of these healing modalities are tools she used on herself and loved ones, she continued to feel the pull to do more. Something was still missing.
Nicole explained that in order to get answers, she had to go back to a question she'd been asking herself most of her life. "I have asked 'Who am I?' for as long as I can remember. It wasn't until I had the opportunity to spend almost two years in quiet reflection that I was able to fully embrace my vocation as a medium."
"Once I learned to shut out the noise and distractions with meditation and contemplation, I realized the only way I would ever be fulfilled was to follow my soul's calling. A calling that I have always had, but strongly denied. I began to speak my own truth, and I have never looked back," she said.
There is a unique dynamic that takes place when Nicole performs a reading with someone. While there is much emotion, validation and love, there are always important lessons that loved ones in spirit wish to teach. These lessons are what Nicole describes as the true gift of mediumship.
"Communication with spirit is never about me and my mediumship," she continued. "I am simply the conduit of these lessons—these gifts." Whether losing a loved one, or losing yourself along the way, Nicole has a very strong belief that healing your soul is the first step in finding your life's purpose.
By learning to speak her own truth as a practicing medium at The Healing House, Nicole has found the purpose and passion that has eluded her. "If there is a legacy to leave to my children, it is this: 'Ultimately it doesn't matter what anyone calls me—a psychic, an empath, or a spiritual counselor—what matters is that I have discovered my purpose, my life's work. I am a loving, spiritual being who has the potential to reach out and satisfy the yearning of a person who has lost a loved one. I know without a doubt that is who I am, who I was destined to be."
The Healing House is located at 1101 Village Walk in Covington. For more information, visit thehealinghousecovington.com.