ENCOURAGING STRENGTH FROM WITHIN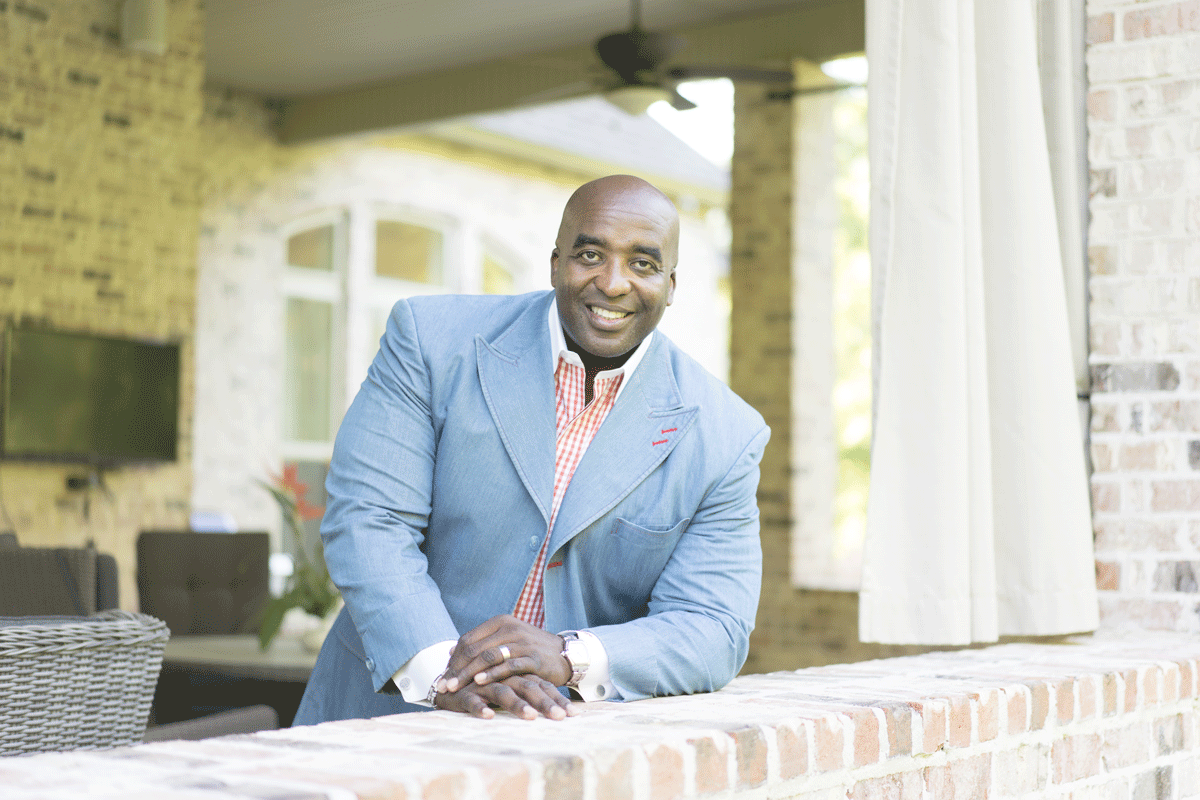 NORTHSHORE ATTORNEY GEORGE R. TUCKER takes a comprehensive approach to practicing law. Drawing from over 20 years of trial experience, he brings extensive knowledge of the law to his clients and serves as a guiding presence both inside and outside the courtroom.
Inspired by lessons learned throughout his life—as a son, husband, father, brother, student and football player—Mr. Tucker connects with his clients on a personal level. His practice is centered around brain and spinal injuries as well as clients who are charged with major felony offenses. Mr. Tucker also brings unique insight to his criminal work, having previously served as a prosecutor for Louisiana's 21st Judicial District Attorney's Office of Tangipahoa Parish.
With deep roots on the Northshore, Mr. Tucker grew up in Greensburg with his mother, Alma Tucker, two biological brothers and two foster brothers. For Alma, educating and nurturing the next generation was a calling. She parented 40 foster children while also teaching in the public school system for 40 years. She created a home where hard work was expected and a no-excuses approach to accountability was practiced.
"My mom has touched so many lives through her nurturing spirit and kind heart. She taught me how to be responsible, to work hard and to reinvest in the same community that invested in me," Mr. Tucker said.
A teacher inspired Mr. Tucker to put his debating skills to use. Mrs. Wilmeta Hutson at St. Helena Middle School encouraged him to pursue a career in law, affectionately calling him "my lawyer" at school. Mr. Tucker also said Mrs. Hutson strongly believed in his academic abilities, always holding him to the highest standard of excellence.
The first black Greensburg resident to graduate from law school, Mr. Tucker credits Ray Porter, the late Coach Clarence Lee and Henry "Pop" Morris with keeping him on a positive path. "Most boys who've turned into productive men did so because they had a strong male influence in their lives—men who didn't have to get involved, but chose to make a difference in someone else's life," he said. "The person I am today is because of men like this. I am a better man, a better husband, a better father and even a better lawyer because of their guidance and support."
Mr. Tucker started his career at the Cunningham & Associates Law Firm in Baton Rouge. Known as "The Plank Road Boys," the practice's attorneys are recognized in the community for their legal acumen and exceptional ethics. Now led by Edselle K. Cunningham, Jr., the late Judge Ralph Tyson, a former Appellate Court Judge Freddie Pitcher and 19th Judicial District Judge Trudy White also practiced there.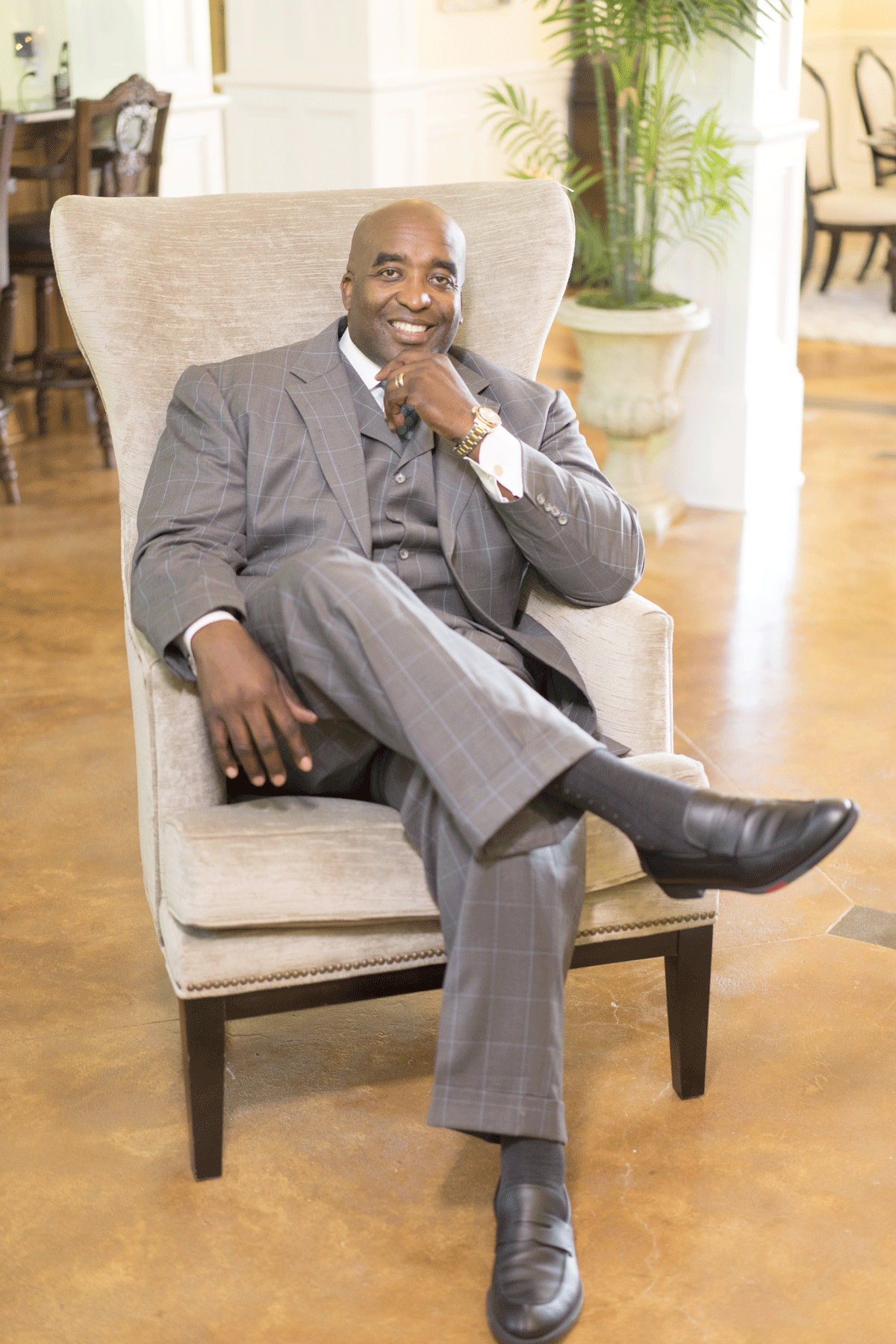 "The practice was the cornerstone of the black legal community in the 1960s and 1970s. That's where my appreciation for what I'm supposed to be doing was driven home," Mr. Tucker said.
Mr. Tucker was a young attorney when he established a practice in Amite. He was prompted to do so at a continuing legal education session in Baton Rouge where an older attorney advised him to provide counsel to people who needed representation from a member of their own community. The advice resonated, and less than a month later, he moved to Amite.
The decision proved to be the right one. Even before the office opened for business, clients sought Mr. Tucker's counsel. He was still setting up his office when several people came in to retain his services. "My first secretary walked in the door and informed me she had quit her job at an established firm because she wanted to grow with my practice," he said.
As his reputation grew, Mr. Tucker began drawing clients from a larger geographic region, prompting the move to downtown Hammond. "We may be a small-town firm, but we are in no way a smalltime firm," he said. During his career, Mr. Tucker has represented thousands of people and has recovered millions in settlements and awards. He has also traveled to foreign countries with the Rev. Jesse Jackson, working on a variety of high-profile cases, including the Jena 6 case and most recently for the Joe McKnight family.
In addition to operating a thriving legal practice, Mr. Tucker mentors young men in the community. He teaches life lessons, serves as a surrogate uncle, big brother and even a father, if necessary. "I help them gain a clear understanding of their circumstances and empower them to refine or even redefine their circumstances by using their available resources, whatever that may be. I share with them how to use their circumstances to help build the character they need in order to create the reality that they desire," he said.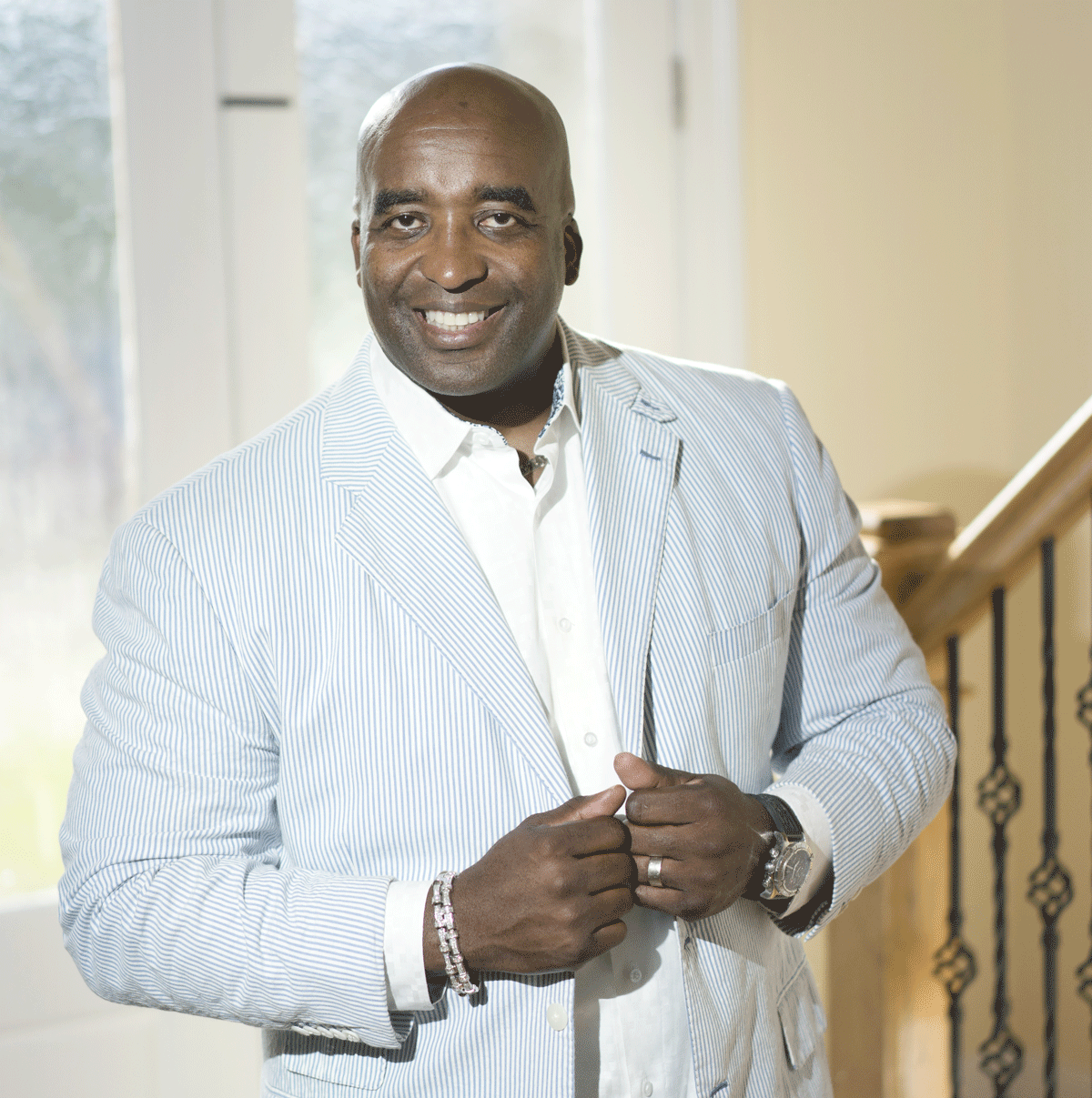 Mr. Tucker, his wife Tekelae and his daughter Gorgi recently moved to Madisonville so they can enjoy the best of both worlds. He says he loves the mystique and the people of St. Tammany while his heart remains true to his roots in St. Helena and Tangipahoa parishes. The location also provides easier access to New Orleans and allows him the chance to develop new relationships on the Northshore.
An active member of Church of the King in Mandeville, Mr. Tucker said his faith and his family are what guide him every day. "My goal is to be more than successful in life. My focus is to be significant in life and hopefully while doing so, I will achieve a measureable amount of success."
The Tucker Law Firm is located at 124 SW Railroad Ave., in Hammond. For more information, call 985-542-5221 or visit gtuckerlawfirm.com.
This is a paid advertisement.