Innovations in Hormone Therapy
Dr. Stefanie Schultis Throughout her 25 plus year career, Dr. Stefanie Schultis' life has mirrored the lives of most of her patients. In fact, the night before she went into labor for her youngest son, Joshua, Dr. Schultis actually delivered two other babies. From planning families and prenatal care to pregnancies and early motherhood, and now on to another phase in life, she's shared the same experiences and physical conditions of the women in her care. Dr. Schultis joked that if she were to write a book, she would title it, "I had that too…"
"Having personally dealt with medical issues myself has made me a better doctor because I know the struggles that women face—especially as we begin to age," she said.
Until recently, women really didn't have many choices when it came to hormone replacement therapies available that were safe, effective and consistent in their results.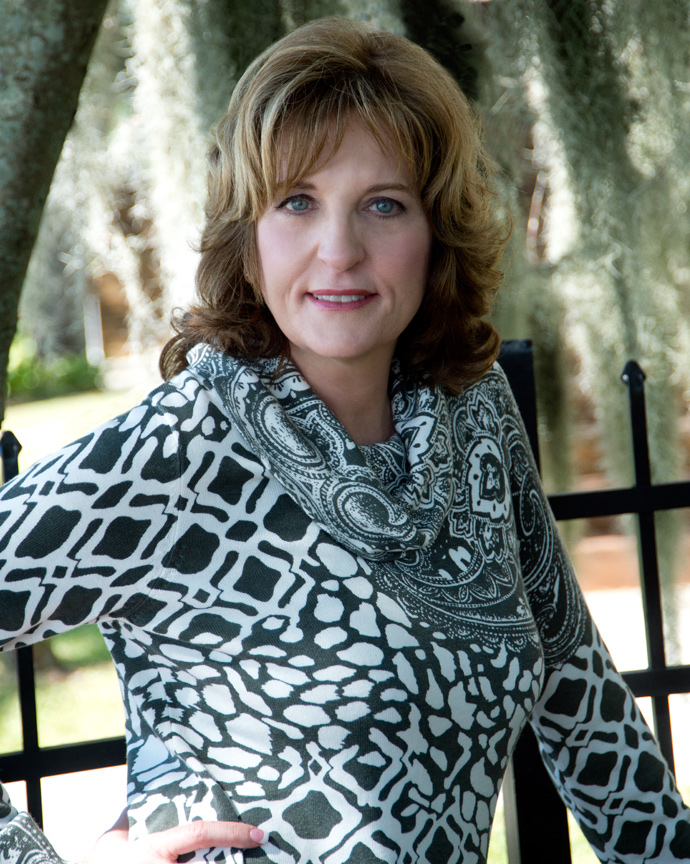 After researching and testing bio-identical hormone pellets from Hormone Therapy Centers of America (HTCA), Dr. Schultis began offering this therapy over the summer. These all-natural plant based products (made from yams and a small amount of soy) have the same molecular structure as the hormones produced within our own bodies. Because HTCA hormones are fused into small pellets (about the size of a Tic Tac®) and inserted under the skin, they provide a constant release of hormones 24/7.
Dr. Schultis has undergone extensive training to ensure her patients are afforded the highest level of care, including training by Dr. Briant Herzog in Dallas, Texas who is considered one of the leading experts in the bio-identical hormone therapy field. She also works closely with her nurse practitioner Katy Jones in providing gynecology services as well as bio-identical hormone pellet therapy.
HTCA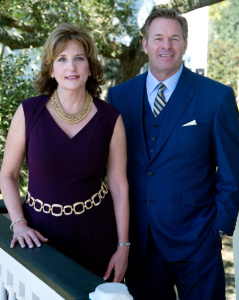 is based in Dallas and is a nationwide provider of bio-identical hormone therapy services. "We want our patients to live happier and healthier lives through proper and natural hormone balance, while enjoying total wellness," says Ty Richardson, President and Cofounder of HTCA. "Our vision is to make the HTCA name synonymous with bio-identical hormone pellet therapy replacement. We seek out physicians like Dr. Stefanie Schultis, who have well-established practices and are highly respected among their peers. Once we identify these physicians, we give them the best training, the very best pellets on the market today and educate their patients about the benefit and safety of bio-identical hormone pellet therapy replacement."
Most commonly associated with women in their mid-40s and older, hormone therapy is also effective for men suffering from low testosterone. In addition to serving her own patients, Dr. Schultis works in coordination with other gynecologists, primary care physicians and urologists to administer the hormone replacement therapy.
Dr. Schultis' venture into hormone replacement therapy is the latest in a long line of career success. In addition to entering the profession at a time when there were very few women OB-GYNs, Dr. Schultis was also the first woman to see OB-GYN patients and provide hospital services for them on the Northshore. In fact, Dr. Schultis is now delivering a second generation of babies; many of her current patients were the babies she helped bring into this world during the early years of her practice.
Dr. Schultis joined her brother Dr. Tristan Schultis in his OB-GYN practice in 1989. Because they had offices in both Metairie and Mandeville, the siblings took turns seeing patients on either side of the lake—yet nearly all deliveries were handled on the Southshore. Dr. Schultis explained that it was not until St. Tammany Parish Hospital established an in-house anesthesia department and a neonatal ICU that women began choosing to have their children in St. Tammany.
"When one of my partners, Dr. W. Nick Landry III, helped open the Family Center at the hospital, the scope of medicine and services we could offer here on the Northshore expanded dramatically," she said. "Once women were comfortable having their babies at the hospital, they became comfortable with having their families seen there as well. This really helped with the growth and the quality of life in the area."
Dr. Schultis' practice on both sides of the lake built up rapidly.
"I was extremely proud to be able to practice with both my brothers Dr. Eric J. Schultis and Dr. Tristan R. Schultis as well as practicing for many years with longtime friends, Drs. W. Nick Landry III and brothers, Brian A. and Ted Guillory. We have been successful as Schultis, Landry and Guillory OB-GYN because of our deep friendship and respect for each other," says Dr. Schultis.
She remembers crossing the Causeway up to six times in one day in order to accommodate patients who were in labor. She later learned that the staff had a code they used to notify the offices when she was en-route. "The Metairie office would call Mandeville and say, 'the storm is coming across the lake now.' For a long time, I thought they were just interested in the weather conditions!"
It was not until the arrival of her oldest sons Christian and Rhett—within nine months of each other—that Dr. Schultis slowed her frenetic pace, limiting her practice to the Northshore office.
Dr. Schultis explained that it doesn't matter how many times she's delivered a baby, she still enjoys being a part of the experience. "Because our practice takes this responsibility so seriously, our intent is to deliver all of our own patients' babies. If I am available, I go," she said.
Not only has Dr. Schultis delivered thousands of children during her tenure as an OB-GYN, Dr. Schultis also is active in the surgical arena. With medical privileges at St. Tammany Parish Hospital, Lakeview Regional Medical Center and Fairway Medical, Dr. Schultis utilizes robotic surgery and other minimally invasive techniques to improve her patients' health while minimizing recovery time. She is excited to be working closely with longtime friends, breast specialist Dr. Celeste Lagarde and plastic surgeon Dr. Richard Celantano to expand their selection of facial and body treatments with new and innovative lasers for anti-aging and hair removal.
"The ability to perform surgery was one of the things that attracted me to the field of obstetrics and gynecology. I like to be able to facilitate healing through surgery whenever appropriate. My goal is to help my patients feel good so they can enjoy their lives and their families," she said.
Dr. Schultis certainly takes her own advice when it comes to spending time with family. "I enjoy spending as much time as possible with my sister, Jeffrie Schultis." In fact, Dr. Schultis met Ty Richardson at Jeffrie's annual event at the New Orleans convention center, The Spice of Life, highlighting women's business and health issues—leading to their partnership with HTCA.
An avid football fan, she and her boys are season ticket holders to both LSU and Saints games. "It was an unwritten rule that Saturdays and Sundays were for us to spend together either watching football or tailgating. I am fortunate, and grateful, that the boys enjoy spending so much time with our family."
"Everything is about family…I love what I do."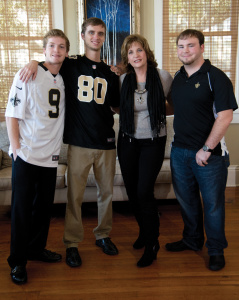 Dr. Schultis' office is located at 110 Lakeview Lane in Covington. You can reach her office at 985-898-1940. For more information on Hormone Therapy Centers of America, visit ht-ca.com.