Allure Dental: Take a Deep Breath and Smile
The minute you step through the doors at Allure Dental, you know it's not a typical dental office. It is much more than the plush surroundings, soothing color palette and calming scents. While these extra touches certainly add to the experience, they are merely a reflection of the meticulous attention to detail that is the cornerstone of Dr. Daniela Eversgerd's practice.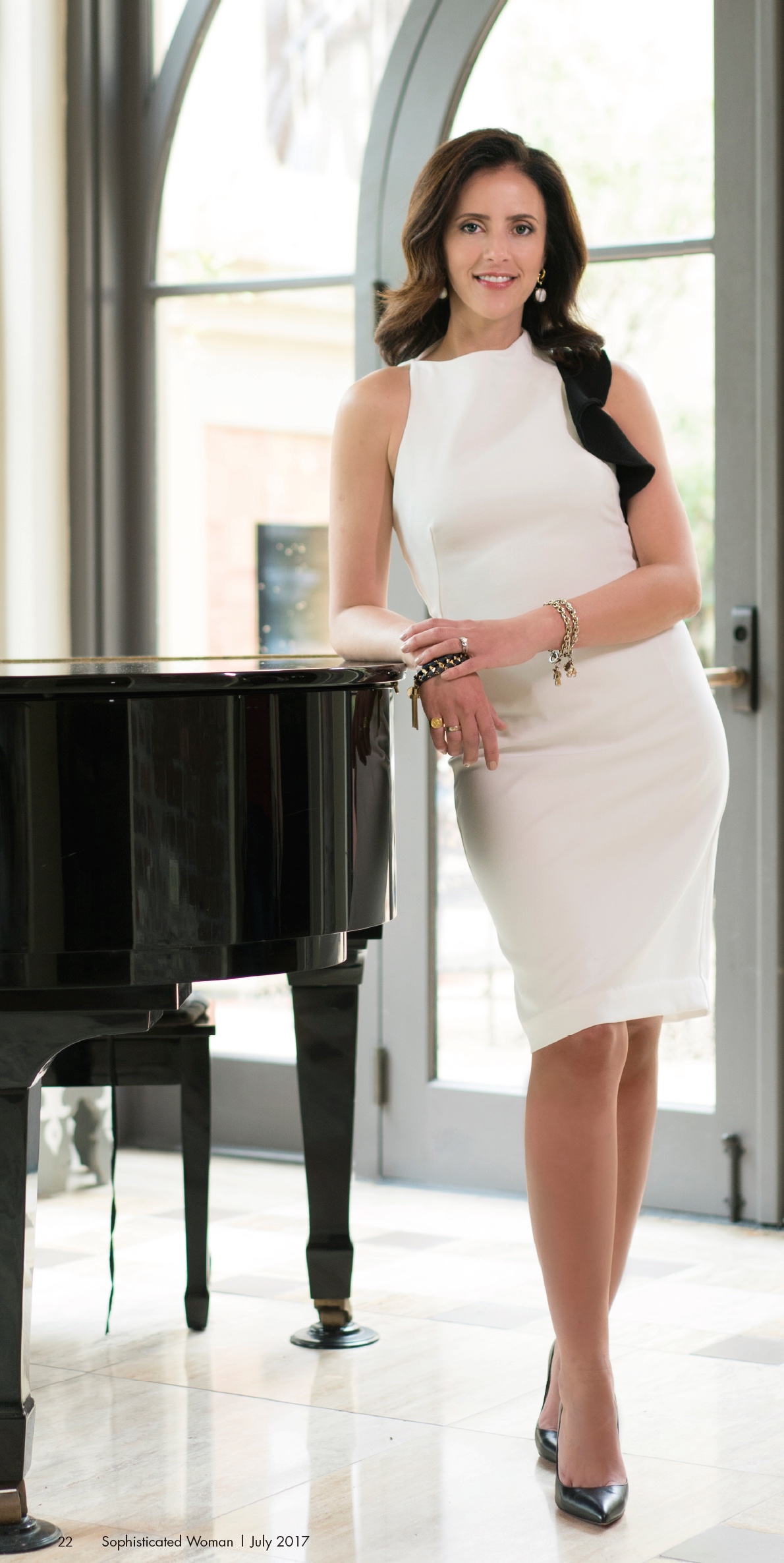 Rooted in a lifetime of experience in the dental field—her mother is a pediatric dentist and orthodontist in Brazil—Eversgerd's vision for Allure Dental became a reality in December 2016. The office boasts state-of-the-art technology that facilitates more thorough and efficient treatment. For instance, the CEREC™ system enables Eversgerd to create and deliver dental restorations the same day. She also utilizes SOPROCare™, a visual tool that uses fluorescence technology to assess oral health, and digital x-rays to limit radiation exposure.
"Our mission is to transform the dental experience," Eversgerd said. "We do so by providing the latest advancements in diagnostics and treatment in a calm, soothing environment." In addition to comprehensive dental exams, cleanings and crowns, Allure Dental offers a variety of services true to its name, including cosmetic dentistry, tooth whitening and Invisalign™.
Eversgerd said she uses a multi-sensory approach to help put patients at ease. "A patient's experience during an office visit can ultimately affect his or her overall dental health. People who are not afraid to come to the dentist are more likely to adhere to a regular maintenance schedule and to seek treatment before a condition becomes too painful to manage," she said.
From the custom chairs in the waiting room to the luxurious, leather dental chairs in the exam rooms, comfort is a top priority. Patients can choose to watch Netflix programming on televisions that rotate for easy viewing and opt for Bose noise-cancelling headphones. Plush blankets envelop the body while a specially-crafted scent of white tea and thyme helps calm the mind.
Eversgerd's overall demeanor exudes a palatable sense of calm and balance. She is confident in her abilities and training. Eversgerd graduated at the top of her class in dental school and dedicates countless hours into furthering her expertise with continuing education, conferences and study clubs.
Much of Eversgerd's vision began in 2009, when she and her husband, an emergency medicine physician, traveled to Brazil to visit her family for two-weeks. The short trip turned into a four-month stay after she went into labor and delivered their third child, Daniel, at only 29 weeks. The experience changed the course of their lives, leading them to reassess professional and personal goals, faith and family.
Along with their two toddlers, Sofia and Antonio, the Eversgerd family would stay in Brazil with baby Daniel until he grew strong enough to travel back to Connecticut. Their return to the States was short-lived, though. Within four months of returning home, they decided to move back to Brazil full time.
"The experience with Daniel gave us a different perspective on life. We wanted to slow things down a bit, to take time together as a family and enjoy the simpler things in life," she said. Their "new normal" was very similar to the way Eversgerd grew up. Sofia, Antonio and Daniel attended the same elementary school she did as a child, and all three children spent a lot of time visiting their mother, and their grandmother, at the dental office.
The family moved back to the United States at the end of 2013, relocating to the Northshore after Eversgerd's husband accepted a job in New Orleans. "We felt a connection to the area almost immediately," she said. After working with Dr. Charles Foy in Madisonville for a few years, Eversgerd decided the time was right to make the vision for Allure a reality.
"Now that the kids are older, I have more time to create the practice I've always dreamed of, and there is no better place for it than on the Northshore. This is where we live, where the kids go to school, where we worship. It is home," she said.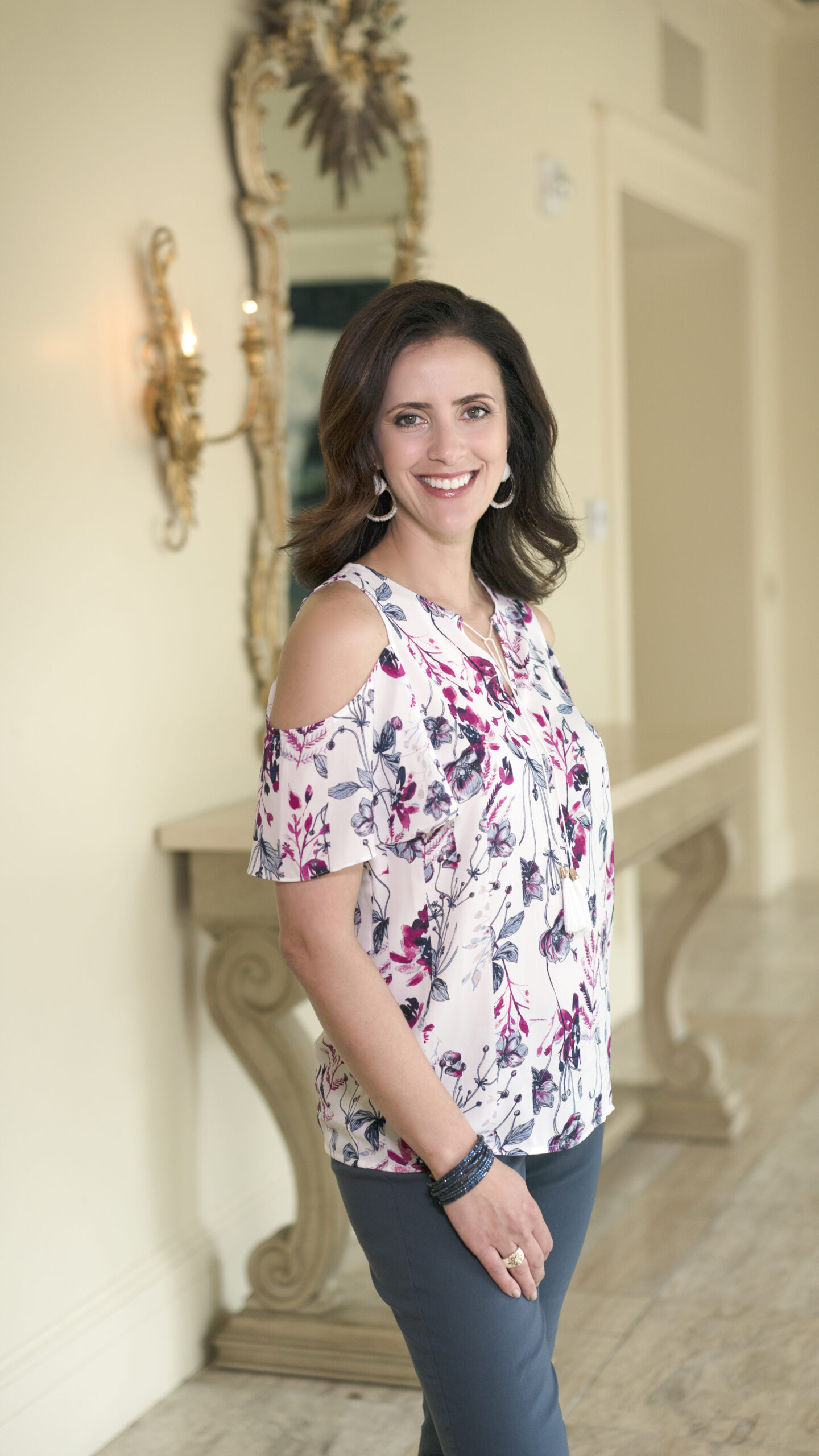 By putting the same thoughtful planning into her staff, Eversgerd has assembled a team of professionals who share the same commitment to exceptional patient care.
Sarah Ghivizzani, front office coordinator, was inspired by the transformation of her own smile as the result of dental treatment. With more than five years' experience in the dental field, she is adept at addressing patient concerns, preparing instruments and assisting during treatments. Chantal Hagood, an expanded duty dental assistant, has the technical experience required to provide exceptional treatment. She's also skilled at anticipating patient's needs and explaining everything that will happen during a procedure.
"While we strive to give our patients the most comfortable experience possible, there is no substitute for the quality care we provide. Amenities like warm peppermint towels and soothing lip balm encourage relaxation and add to the spa-like atmosphere. Yet, it is the time and personal attention we devote to our patients that truly sets us apart," Eversgerd said.
Allure Dental is located in The Market at Chenier, 1901 Highway 190, Suite 14, in Mandeville. For more information, please call 985-951-2220 or visit alluredentalhealth.com.