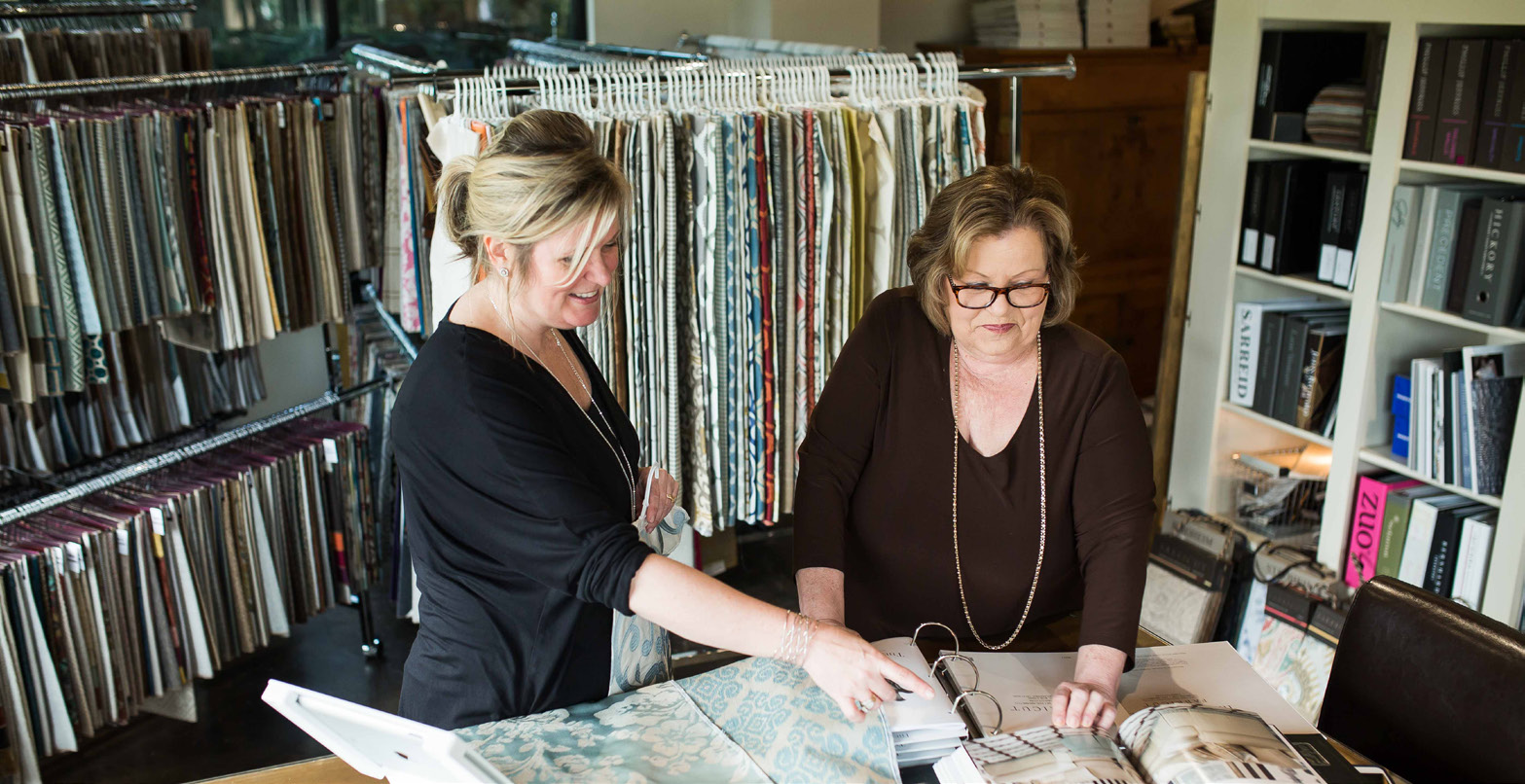 GOOD TASTE NEVER goes out of style, but it can be updated. A careful juxtaposition of old with new is often the inspiration for great design. For Ryan Jordan, general manager of Greige Home Interiors, the mix of old and new styles has been the inspiration for expanded furniture offerings and enhanced services. Drawing from the high quality inventory the store has carried for the last decade, Jordan has incorporated new features such as customized window treatments, complimentary design consultations and a full-service design team.
Over the last several months, Greige has added two designers to its growing design center. Interior decorator Kristen Agnelly and interior designer Kathleen McCullough work with the entire Greige team to bring their clients' visions to life. Whether a single room, an entire home or simply an accent piece to put the finishing touch on a completed project, they are available to offer advice and direction.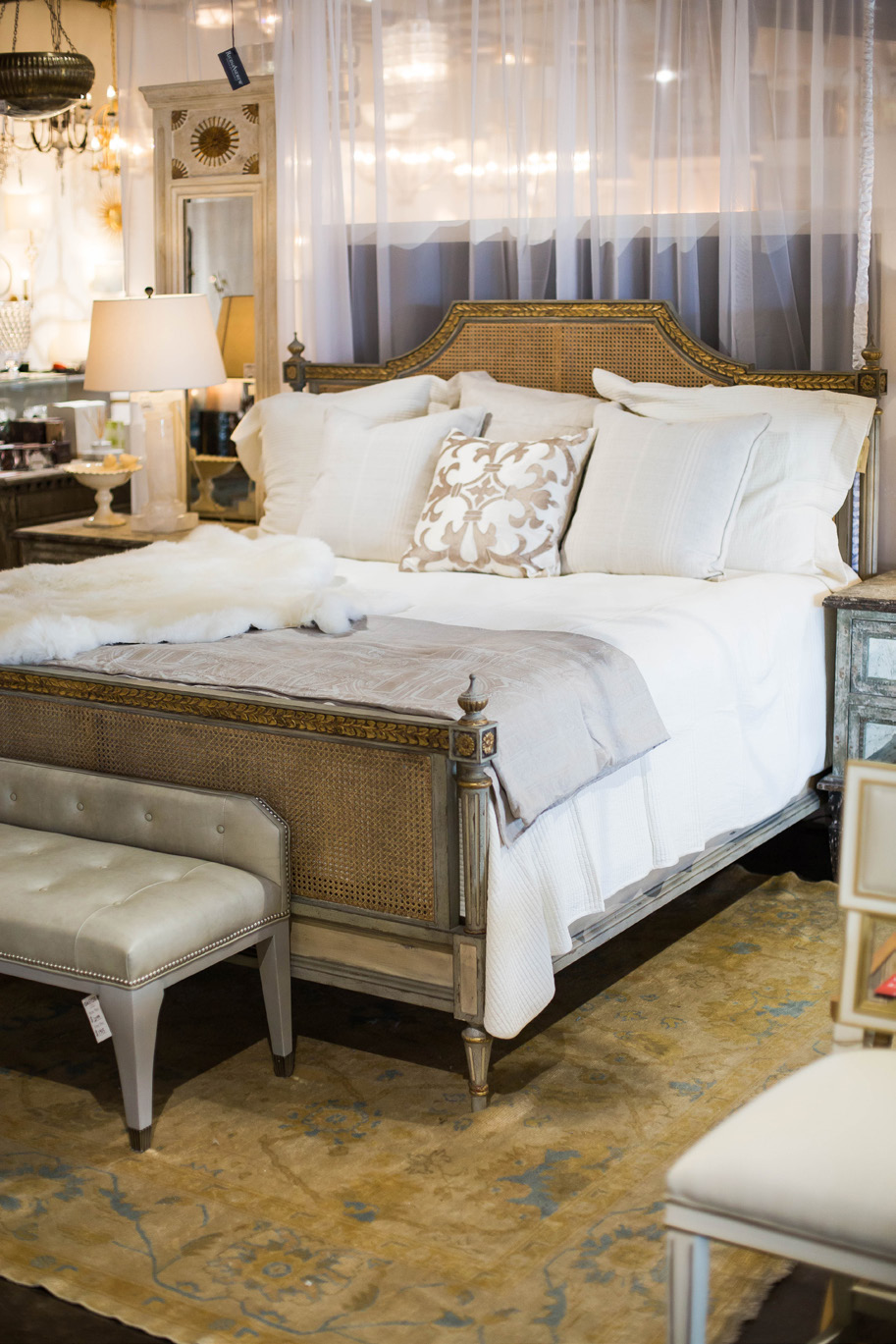 "Our philosophy is that every client deserves the same level of service and attention to detail," Jordan said. "Everything in the showroom is meant to facilitate design and comfort — that includes our people as well as our furnishings. We can be as involved in the process as the client wants us to be."
Greige carries some of the highest quality furniture lines made by American craftsmen. Neutral colors and shades help clients focus on the construction and style of the furniture rather than become distracted by colors or fabrics. "With more than 12,000 fabric colors and textures, we have the ability create custom furniture for virtually every taste. That is why our designers are so valuable to the process," Jordan said.
"It is often difficult for people to envision how pieces will look when completed and placed in their homes. They may purchase something on the showroom floor just because they aren't as confident in their own style choices," Jordan said. "We don't want our clients to settle on a piece of furniture thinking it is easier that way. The fact is, with professional help, they do not need to settle. They can get exactly what they want."
The same is true for all home interiors featured at Greige. The store's designers help bridge transitions from sofa and cushions to window treatments, from area rug to lighting. Creating harmony within one room is not the only design challenge, especially with the popularity of open concept floorplans. As Jordan pointed out, the kitchen, living area, dining room and hall can usually be seen from one vantage point. Therefore, you want to make sure that elements such as color and lighting flow from room to room.
"Lighting can and should be a good accent or focal point in a room, like art," he said. "The variety of lighting we carry is extensive and ranges from historic antique chandeliers dating back to the 1700s to modern pieces that look more like sculptures than fixtures. No matter their history or design, lighting is more than a decorative decision. A room's style, size, configuration and ceiling height all factor into creating the right lighting source."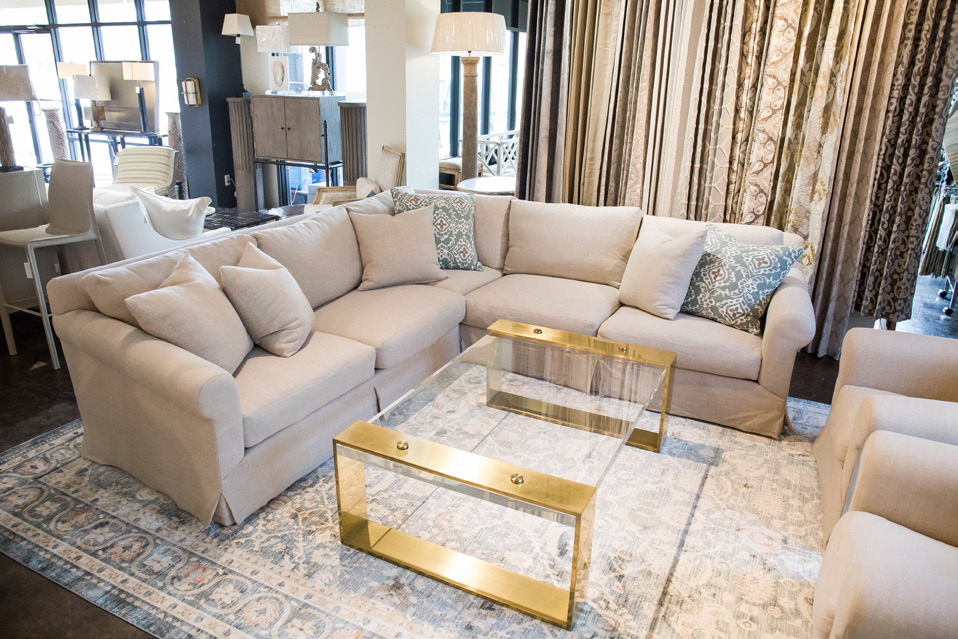 Greige offers home consultation to review the scope of a redesign project. From there, designers will work together to develop a proposal including all requested elements, like paint color, fabrics, trim, rugs and window treatments. Outside designers can also work directly with homeowners in the Greige design studio, bringing in blueprints, flooring and countertop samples to coordinate all aspects of a room.
"We want our clients to know they can get the exact look they want without sacrificing quality. We are very particular about the pieces we carry. This enables us to deliver luxury at affordable prices. Custom furniture does not have to cost a fortune," Jordan said.
"We guide clients through the decision–making process, taking into account the way the furniture will be used, the size and age of family members and whether or not pets will be allowed on the furniture. Furniture is an investment. We want to give clients the best bang for their buck, but also want to make sure that the investment they make today will deliver in the years to come. Quality furniture should withstand the wear and tear it will receive during normal, everyday use," he said.
White upholstery, for instance, is something many people with children normally shy away from. Yet, Jordan said that white is probably the easiest to spot clean because it will not discolor, causing an even bigger stain. Many fabrics can be removed and washed, furthering the ease of use.
"We want our clients to be happy when they look at their rooms, but they also need to be happy when they are living in them," Jordan said. "We can offer our experience and provide a fresh perspective. We can mix fabrics and colors in a way they may not have thought about before. Yet ultimately, inspiration and direction should come from the homeowner. Great design should reflect both a person's style and lifestyle."
Griege Home Interiors is located at 2033 N. Highway 190, Suite #10 in Covington. Learn more at greigehome.com or call 985-875-7576.