Jade Skluzacek
Fashion Forward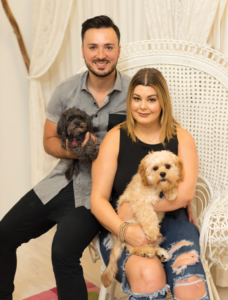 Imagine shopping with one of the most versatile professionals in the fashion industry, taking advice from someone who has styled models in New York, Paris and London and who has been trained to identify design trends before they hit the runway. For many, it would be a dream come true. And at Jade Younger Skluzacek's Stella Dallas Boutique in Mandeville, it is not a dream but a reality.
A Northshore native, Jade has spent the last five years traveling the globe working in virtually every aspect of fashion from retail and wholesale merchandising to fashion editorial and styling. Her vast experience includes work as stylist, trend forecaster, visual merchandiser, curator and project manager for both national and international brands. Combining experience with education, she was one of only four candidates from the United States accepted to the esteemed MFA program in Fashion Trend Forecasting from Polimoda in Florence, Italy and graduated at the top of her class.
A little over a year ago Jade traded in the hustle and bustle of New York and returned home. She and her fiancé, Trent, both wanted to be closer to family as they began their life as a married couple. A few weeks after moving to the area, Jade was lamenting the fact that she was having a difficult time finding clothes to fit her lifestyle when Trent suggested she open her own boutique. "I always knew I wanted to open my own store, I just had no idea it would happen so quickly. Once we made the decision, it was all hands on deck," Jade said.
Building Stella Dallas was a true family affair from the start. Jade inherited her southern values of hard work and overcoming the impossible from her mother, Crystal Younger. These lessons helped her get through an arduous build-out process. Inspired by industrial lofts in New York, Jade and Trent selected the color palette, chose materials and laid the flooring. Trent's dad came in frequently from Alexandria, LA, lending his carpentry skills and craftsmanship to the counter, racks and display areas. And the name? It came straight from Jade's father, Philip Younger. "Stella Dallas was my father's nickname for me as a child. It was a film from the 1930s, starring Barbara Stanwyck. Stella Dallas was very chic and glamorous, so calling me by that name was a compliment," Jade explained. "Fashion is in my blood. In the 1960s my grandmother, Jean Younger Smith, owned a clothing store on Magazine Street with my grandfather. When he passed away at a young age, she had to concentrate on her five young children and was no longer able to run the store. She never lost her love for fashion and worked retail once her children were grown. Having this store is a way of honoring her and having her be a part of my own dream come true."
Stella Dallas features a mix of designs, textures and accessories for women of all ages. Noting the styling of the pieces are just as important as the pieces themselves, Jade said she and her team show customers how to find pieces that work for their bodies and their lifestyles. "Our assortment encompasses all age ranges. It's in the way you style it that makes a difference. Mothers and daughters will come in together and more often than not, they'll both leave with something," she said.
The clean lines of the store, recycled wooden display planks and neatly organized racks provide an organic, airy feel that are a perfect complement to the merchandise. Whenever possible, Jade chooses pieces made from natural fibers sourced from cruelty free and vegan suppliers and made or designed in the
United States.
Other factors that weigh in her decision to carry certain lines include fit, quality, price point and exclusivity. "I want to carry pieces that women aren't able to find anywhere else, to offer alternatives that are different, fresh and affordable. One of the biggest lessons I've learned from working with top designers is that it does not cost a million dollars to look like a million dollars," she said.
"We help customers navigate through some of the choices available to them based on their style and on their budget. There are certain pieces worth splurging for—like a 'forever pair' of classic jeans—and we offer those. Yet, we also offer trendier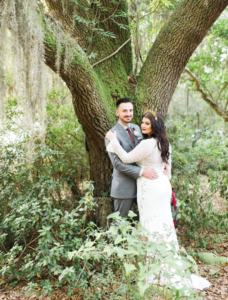 jeans that may only last one season at a lower price point. Our mission is to provide honest, objective advice in a comfortable, friendly environment. We all have pieces in the back of our closets someone convinced us to buy but we've never worn. We want our customers to be happy with their purchases and to feel special every time they wear them."
Specializing in easy basics, Stella Dallas recently expanded its accessories division into intimates, bralettes and loungewear. Highlights for the fall season include layered clothing and chunky sweaters perfect for the mild climate that can be paired with boyfriend jeans and sneakers for a trendy "boy meets girl" look.
Looking back on her first year in business—a period of time where she and Trent also got married, bought a home, underwent a total renovation and added a second dog to their puppy family—Jade said Stella Dallas is a true reflection of where she is in her professional and personal life. "Just as I advise customers to find key pieces they love and build their wardrobe around them, I've surrounded myself with people and activities I love and I'm delighted to build my life around them."
Stella Dallas Boutique is located at 1814 N. Causeway Blvd. in Mandeville. For more information, call 985-951-2047 or visit stelladallas.us.