Personal Space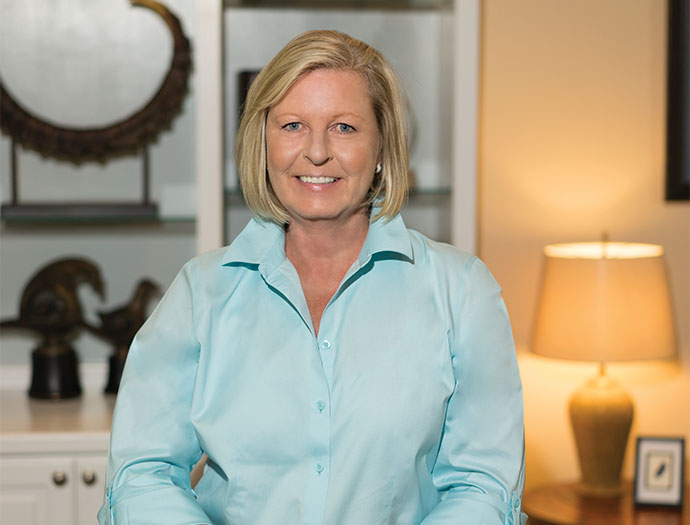 INTERIOR DESIGNER JEANNETTE TURK has lived in numerous countries throughout the globe. Yet, no matter her address, the concept of "home" has continued to have a singular meaning. For Jeanette, home is a place of refuge. It's more than a place where someone lives; it is a place where someone belongs. This perspective is what makes Jeanette such a unique and versatile designer.
"My job is to create beautiful spaces for my clients, to create for them the best vision they have for their home," Jeanette explained. "I don't design from a blank canvas. I design from the way my clients live. By beginning with the things that are important to them, I am able to give them a space where they are comfortable living.
Professional home design has become more popular over the last few years, prompted by the increase in design programming on television. While the added exposure has certainly increased interest, it also has increased misperceptions about the entire creative process. Bound by time restrictions and leveraging "star power" of television designers, the shows downplay the designer/client relationship, an area Jeannette feels is vitally important to a successful design.
"Design is personal. But it should be personal to the client, not personal to the designer. Homeowners may be reluctant to use a designer, because they fear they will be judged on their own personal style or that they will be told they need to get rid of items that are important to them," she said. "Once they realize I am their ally and not their adversary, then the magic starts to happen."
Other frequent misperceptions are related to cost and scope of work. Jeanette is a firm believer that all individuals deserve to live in a beautiful space, regardless of their budget or specific needs. Whether implementing a full-scale design, remodeling a kitchen or bath, selecting a color palette or simply putting finishing touches on an incomplete room, Jeanette brings the same commitment and attention to detail.
She begins every project with a complimentary planning session to discuss specifics, help determine the budget and make some preliminary design suggestions. No design fee or hourly rate is charged to clients that purchase products so the entire budget is allocated for items, such as furniture, flooring, draperies, shades, lighting, fixtures and accessories.
Jeanette helps clients prioritize purchases to make the best use of their budget. Clients who have tight budgets may opt for a room update (pillows, chairs, rugs, etc.), while others may decide to give new life to existing pieces by reupholstering them or applying a faux finishing.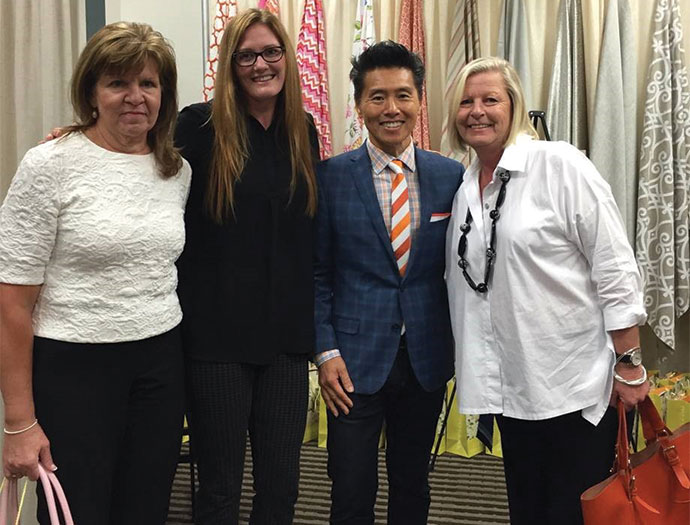 In addition to working with a bevy of artisans, carpenters and seamstresses, Jeanette has preferred vendor contracts with over 100 name brand manufacturers. Her product portfolio encompasses all styles and price points updated regularly with new finds from the Las Vegas and Highpoint furniture markets.
"We aren't creating a look from what is available in store; we are creating a look from what our clients want. Specific features like cushion firmness, fabric and trim all can be chosen based on a client's preference," Jeanette said. "People are hard on their furniture, especially when they have children or pets. I want to give them the best quality available for the price, so their investments will stand the test of time."
In addition to form and function, effective interior design balances elements of scale and proportion so that all pieces fit seamlessly into a cohesive space. Different textures, patterns and shapes are blended together to add depth and visual interest. "You know you've created a design that works when your eyes can move around a room and stop periodically to notice beauty," she explained.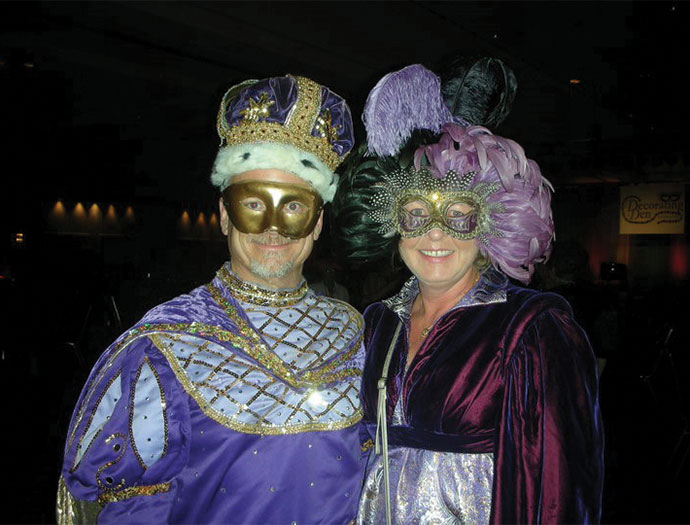 Jeanette and her Decorating Den team do more than design; they also handle all the heavy lifting—literally and figuratively.
They serve as the point of contact for all vendors, placing orders, managing billing, checking deliveries for damages and unpacking/placing all the pieces into the room for a final reveal. Every last detail is considered and handled, from hanging artwork to installing extension cords, light bulbs and felt pads that protect hardwood floors. Clients are sent away for an afternoon and come home to find a completely transformed room, without having to worry. "I am fortunate to work with quality people who are as dedicated to their craft as I am," Jeanette said. "Without them I could not do what I do, nor would I enjoy it as much."
A native of London, Jeanette has traveled extensively and lived throughout the world, including Africa, Switzerland, France, Thailand, Hong Kong and the United States. She caught the design bug when she owned a real estate business in Hong Kong. Clients asked her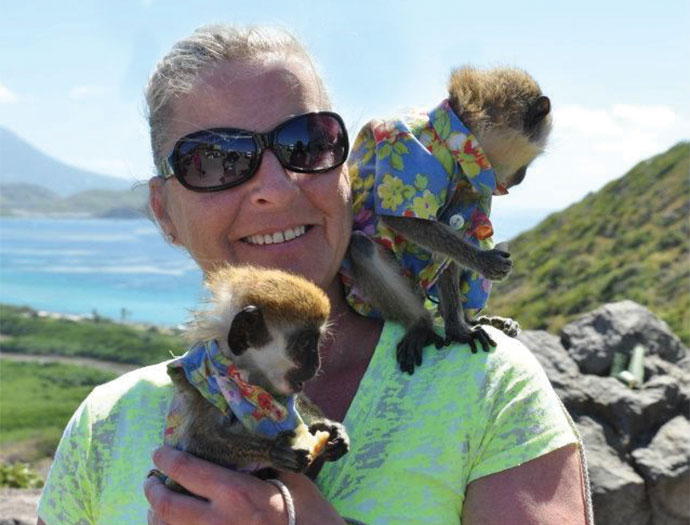 to furnish their homes, so she began taking interior design classes. Since then Jeanette has served nearly 2,000 clients, garnering numerous design and business awards, including the prized Chrysalis Award for Best Interior Design under $100K for the southern region.
Jeanette's vast travel experiences have fostered a global design perspective and a genuine awareness and respect for cultural differences. "My ability to establish relationships with clients, to establish trust with them, has served me well in my design career. My clients really do understand that I have their best interests at heart. I'm not there to impose my design on them. I'm there to create a design in partnership with them. And my clients know that I consider it a true honor to be invited to work in their personal space."
Visit Jturk.DecoratingDen.com/news.html for details. For more information on Decorating Den Interiors, call 985-237-1101 or 225-755-7970 or visit decoratingden.com.