AVANTI IS APPROACHING things a bit differently when it comes to senior living. The boutique-style assisted living and memory care community's goal is to help older adults remain active and engaged while providing assistance when necessary.
"You can be as independent as you want to be for as long as you can be," said Devin Tournillon, Family and Resident Advocate for Avanti Senior Living in Covington.
Set to open in May, the 77,000-square foot community has already experienced significant demand for its oneand two-bedroom suites, Tournillon said. Model rooms are fully furnished and ready for tours.
The progressive community encompasses lots of features not routinely seen in senior living communities. It's designed to be more like a resort hotel with amenities that cater to mind, body and strength. "We like to say Avanti offers senior living with attitude," Tournillon explains.
Technology plays a big role. The community offers WIFI, streaming videos and telemedicine so residents can connect with their doctors. Residents are encouraged to stay connected with family and friends through social media and Skype, and a dedicated staff member is on-hand for technology, training and education.
The care partners also rely on technology to connect with residents and track their needs. "You'll never see a medicine cart in this community," Tournillon said.
A salon offers traditional hair and nail services as well as spa-like amenities such as therapeutic massage, aromatherapy and relaxation therapy. A full-time wellness instructor teaches barre, yoga and other fitness classes to enhance residents' balance, flexibility and strength. On-demand meals are available in Avanti's appropriately dubbed "Taste Restaurant," and there are other dining venues as well.
Avanti offers assisted living suites as well as specialized memory care suites, called Salize, for residents with dementia-related disorders. The decor and design of the community are consistent throughout so there's no contrast between the assisted living suites and memory care.
Residents' monthly fees include three daily meals, housekeeping, laundry and Avanti amenities including programing and wellness. Assistance with activities of daily living is provided a la carte so residents don't pay for levels of care they don't need.
The fresh approach to senior living is the brainchild of Lori Alford, a Denham Springs native and Tim Hekker. Together they have over 50 years serving seniors. Avanti is a Houston-based company with three additional communities in Texas and soon to be in Arizona.
Avanti Senior Living of Covington is located off Highway 21 and Ochsner Blvd. For tours and more information, call Devin Tournillon at 985-222-9747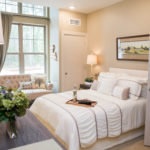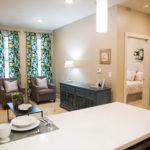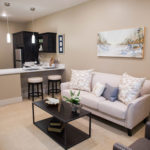 ---
---