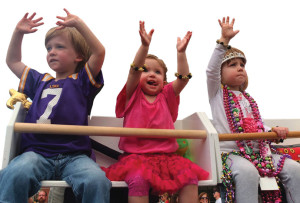 With the official start of the Carnival season, it's time to dust off the ever-popular Mardi Gras ladders and get them ready for action. These ingenious creations do more than keep the kiddos away from the fray. In true South Louisiana fashion, they've become another thing for us to decorate, bedazzle and showcase our passion for the season.
So shake up the spray paint, heat up the glue guns and show us what you've got.
Share photos of your own krewe enjoying their ladder on our Facebook page.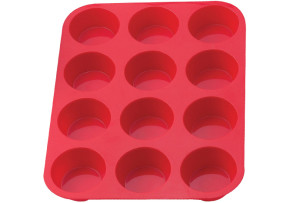 Not only does it help with proportion sizing, the tins also provide easy-to-freeze meals that are great for quick dinners or snacks. A fun recipe is the "Meat Muffin" which is meatloaf baked in muffin tins and "iced" with mashed potatoes!
–Sherrí Hansen, Culinary Kids