Hats Off
Join us for inspiration, food and fun as we honor our Enterprising Women (and Man) of 2018, and announce the 2018 Enterprising Woman of the Year at our annual Hats Off luncheon Friday, April 5, beginning 11:00 a.m. at Vintage Court. Hats encouraged! We encourage you to sponsor a table and/or donate an item for the silent auction. 100% of the auction proceeds benefit You Night. Call (985) 893-7350 or info@sophisticatedwoman.com.
Keynote speaker Lisa McKenzie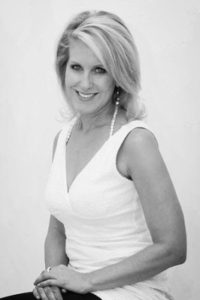 Lisa McKenzie is the Founder and Executive Producer of You Night Empowering Events, a program whose mission is to help women embrace life beyond cancer.
As a graduate of San Diego State University, Lisa hails from a background that includes being President of Delta Gamma Sorority, Greek Woman of the Year at San Diego State University, a national collegiate consultant for Delta Gamma's Executive Office, and entrepreneur for 25 years in the Convention and Hospitality Industry. Lisa founded Ooh La Bra (interchangeable bra straps designed to be seen) in 2010, and her products were available at over 500 retail locations in the U.S. and Canada.
In 2010, Lisa experienced some personal adversities that caused her to rethink what she wanted out of life and what she wanted to give others. She began asking the question that many women ask, "Am I worth it?" Lisa's passion for exploring opportunities to empower women is what drives her daily ambitions. Seeing how hard women can be on themselves, Lisa recognized the positive role she can play in the community drawing from powerful tools she used to climb out of a dark place. Lisa founded You Night in 2013 to bring together caring members of the community to love on and empower women, and show them they possess everything they need to be strong and powerful. That is achieved through faith, a positive outlook and the social support of the You Night sisterhood. To date – because of sponsorship support and donations to You Night's non-profit (the We Lift You Up fund) — You Night has gifted 300 local women with the You Night experience, resulting in a very active sisterhood of survivors in our community.
In 2013, Lisa was a finalist in the "BIG IDEA" – for New Orleans Entrepreneur Week. That same year she was a finalist in the Urban League's "Women in Business Challenge" and a $10,000 grant winner for the Salesforce Challenge. In 2017, Lisa was awarded the InnovateHer Challenge winner for the state of Louisiana; You Night was named "Most Glamourous Event" by St. Charles Avenue Magazine, was named "Best Charity Event" by the Edge of the Lake Magazine reader poll, and was featured in a national Capital One commercial viewed by millions.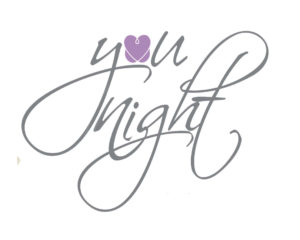 ---